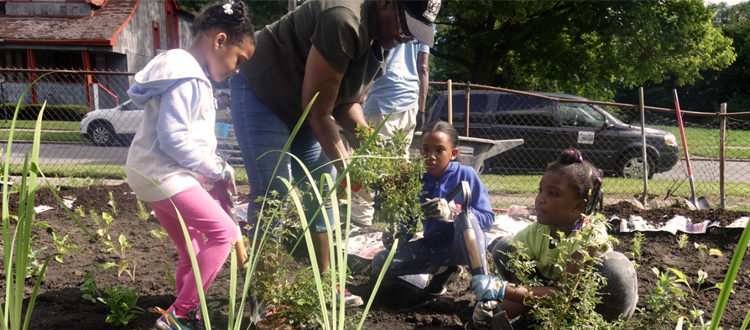 Detroiters: Apply for Your Rain Garden
Applications due by April 30th: apply today!
Calling all Detroiters interested in rain gardens! Several opportunities are available for you to learn and do this season. Classes will be conducted online. Low cost internet access may be available for those who qualify.
RESIDENTIAL RAIN GARDENS
Rain Gardens to the Rescue
Everyone is welcome to participate in the 5 week course held on Monday evenings throughout June.
District 5 & 6 residents and community organizations are invited to apply to receive a rain garden of their own after completion of the course, all supplies and materials provided.
Applications are due by April 30th.
PUBLIC RAIN GARDENS
Land + Water Works! Rain Garden Workshop Series and Demonstration Rain Garden Plantings
Non-profit organizations and Houses of Worship hosts are needed to support a series of 3 virtual workshops and a rain garden demonstration project.
Hosts will receive design support, supplies and materials, and facilitation of a volunteer workday to install a rain garden.
Receive support to apply for DWSD green credits to reduce drainage fees