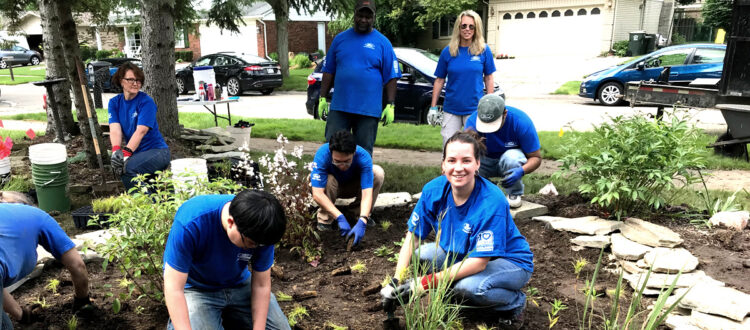 HELP US PLANT RAIN GARDENS at PARC!- Volunteer Opportunity!
Its planting time!
Register HERE to Help Us Plant
You can be a part of Rouge history by helping us plant the rain gardens at PARC. In October 2020, Friends of the Rouge (FOTR) worked with the Plymouth Arts and Recreation Complex (PARC) (where FOTR's office is located) to develop upwards of 23 rain gardens. The gardens total close to 20,000 square feet, altogether the gardens can soak up over 225,000 gallons of water during each storm. These rain gardens will help stop flooding in Tonquish Creek, filter out pollution, and create habitat for birds, butterflies, and other pollinators. Across 35 scheduled workdays, we'll work with small groups of 10-15 volunteers to plant over 10,000 native plant plugs. All volunteers will be required to follow Covid-19 safety procedures, including wearing masks and maintaining 6ft distance from others outside your family group.