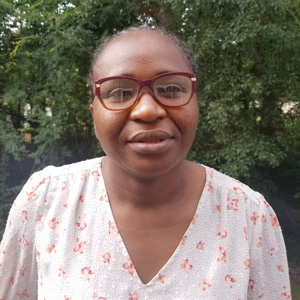 Kate Ekhator is currently a Ph.D. student in the Department of Civil and Environmental Engineering, Wayne State University. She has a master's degree in Civil Engineering from the University of Ibadan and a Bachelor of Engineering (Civil Engineering) degree from Ambrose Alli University, Ekpoma, Nigeria.
Prior to her joining Friends of the Rouge (FOTR) on a fellowship grant from NSF-Transformative Research in Urban Sustainability Training (T-RUST) program she worked as an Environment/Safety Officer in an oil and gas firm monitoring environmental and safety compliance.
She was also involved in advocating for improved workers' welfare through her role as the branch chairman of the Petroleum and Natural Gas Senior Staff Association of Nigeria (PENGASSAN Pan Ocean Branch).
Her research interests are in groundwater movement, stormwater control and treatment measures using green infrastructure, contaminant transport, and phytoscreening studies. Her Ph.D. research is focused on urban tree canopy cover and its impact on stormwater quality and quantity.
She is a member of the American Society of Civil Engineers (ASCE), the Institute of Safety Professionals of Nigeria (ISPON), and the Society of Petroleum Engineers (SPE). She enjoys being outdoors and working with her hands.
When time permits, she also enjoys reading fictional novels and watching action-adventure movies.