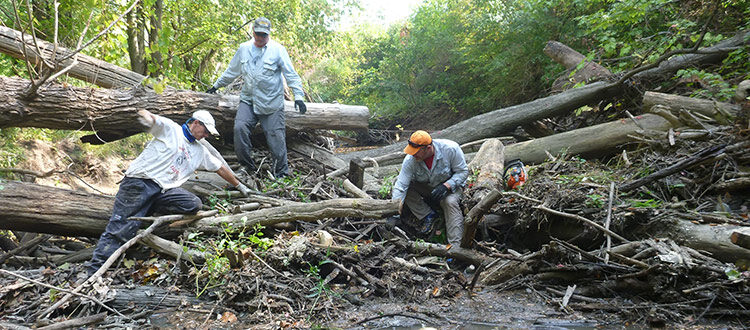 CALLING ALL LANDSCAPING & FORESTRY CONTRACTORS! DON'T MISS THIS OPPORTUNITY TO GROW YOUR BUSINESS!
FRIENDS OF THE ROUGE WILL PRESENT THE BASICS OF CLEARING AND OPENING LOGJAMS USING PROVEN ENVIRONMENTALLY SAFE METHODS.
Saturday, September 25, 2021
9 AM – PRESENTATION
10 AM – 12 PM – HANDS-ON WORKDAY DEMO
Rouge Gateway Greenway Trailhead 21312 Michigan Avenue Dearborn, MI 48124
Friends of the Rouge is leading the development of a 29-mile water trail on the Lower Rouge River. There are also shoreline property owners both residential and commercial who have few options when logjams encroach their property. There is a growing need for experienced woody debris management contractors. Urban waterways like the Rouge River can become littered with logjams. These logjams are a nuisance to paddlers, but woody debris also creates great habitat for fish and other wildlife. Clearing and opening logjams in an environmentally safe way is our aim.