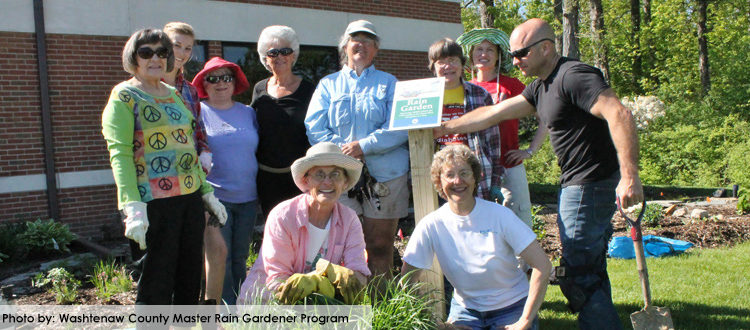 To help you get RainSmart, Friends of the Rouge is pleased to offer up to 12 RainSmart Makeovers: a 50% cost-share rain garden installation for front yards and public spaces. We provide you design expertise and lead your friends, family or other volunteers to install your rain garden, and afterwards you reimburse us for half the cost of plants and supplies (You set the budget: typically $150 – $750).
Get your front yard a RainSmart Makeover!
Press here to download the application!
ELIGIBILITY
Who: private sites like homes, common areas in homeowner's associations, churches, non-profits, etc.
Geographic area: These cost-shares are available only for residents of the Townships of Canton, Northville, Plymouth, and Salem and the Cities of Plymouth, Northville, and Westland whose home (or other site) is located within the watersheds for either Johnson or Tonquish Creek. To determine whether your home or site is within either sub-watershed, please visit TheRouge.org/jtcreeks to explore our online map.
DEADLINE
Applications will be reviewed on a rolling basis until all funds are expended. Gardens must be installed by Fall of 2019. It is strongly recommended that applications be submitted by February 2019 for consideration. Applications received after May 2019 are unlikely to be viable.
QUESTIONS?
Contact RainSmart@therouge.org
WHAT IS A RAIN GARDEN? IT'S A GARDEN WITH A JOB.
A rain garden has a job to do—controlling puddles and keeping basements dry by soaking up water running off of roofs, driveways, and other hard surfaces.
Rain gardens usually feature attractive native wildflowers that attract butterflies and hummingbirds.
Rain gardens help prevent floods and pollution in Rouge River, too.
They capture water that might otherwise carry lawn chemicals and mud into the river.
Visit TheRouge.org/RainSmart to learn more about rain gardens, to find extensive DIY design support (including design manuals and plants lists), and a catalog of local professionals who offer rain garden services.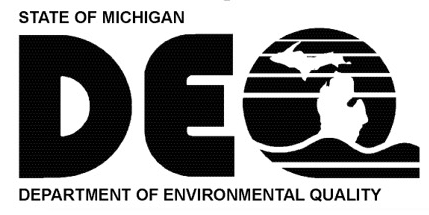 This project has been funded wholly or in part through Michigan Department of Environmental Quality's Nonpoint Source Program by the United States Environmental Protection Agency.