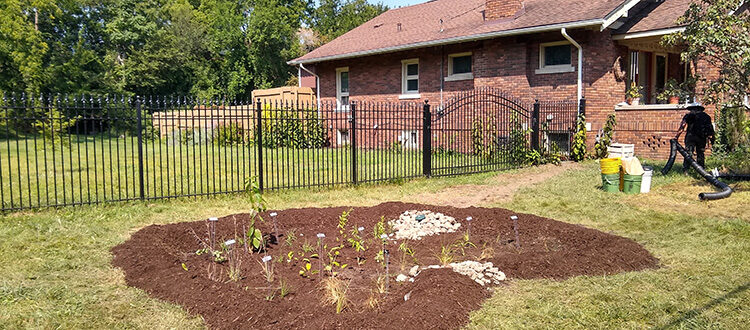 Restoration Landscape Architect and Mentor
Posted January 15, 2022
DEADLINE FOR SUBMISSION: Friday, February 11, 2022, by 11:59 p.m.
---
Position Background
The Restoration Landscape Architect and Mentor (LA-M) serves as advisor and mentor for Landscape Design restoration staff working to obtain full Landscape Architecture certification. The LA-M will also develop site designs and construction documents for green infrastructure projects. The LA-M assists the restoration team during the investigative, planning, site design, and permit review processes and signs off on final construction documents with oversight from the Restoration Manager.
Work Hours: Part-time hourly or Full-time salary position – DOE and preference of the successful candidate
Annual Salary: Commensurate with experience
Application Instructions
All interested parties are invited to submit 1) a resume, 2) three references, and 3) a cover letter indicating why you are interested in this position and that describes your experience and interest in the position. Please submit as a single PDF file of all three in the following format: Your Full Name_Restoration Landscape Architect_ Application. Incomplete applications will not be considered.
Mail/e-mail to:  Cyndi Ross, Restoration Manager, cross@therouge.org. Deadline for submission: Friday, February 11, 2022,by 11:59 p.m. Early submissions will be evaluated on a rolling basis. Late submissions will not be considered. No phone calls, please.
To learn more and apply, please download the application and follow the instructions provided. Thank you for your interest in working with Friends of the Rouge!