Rain Barrel, 55 Gallon (Multiple Colors)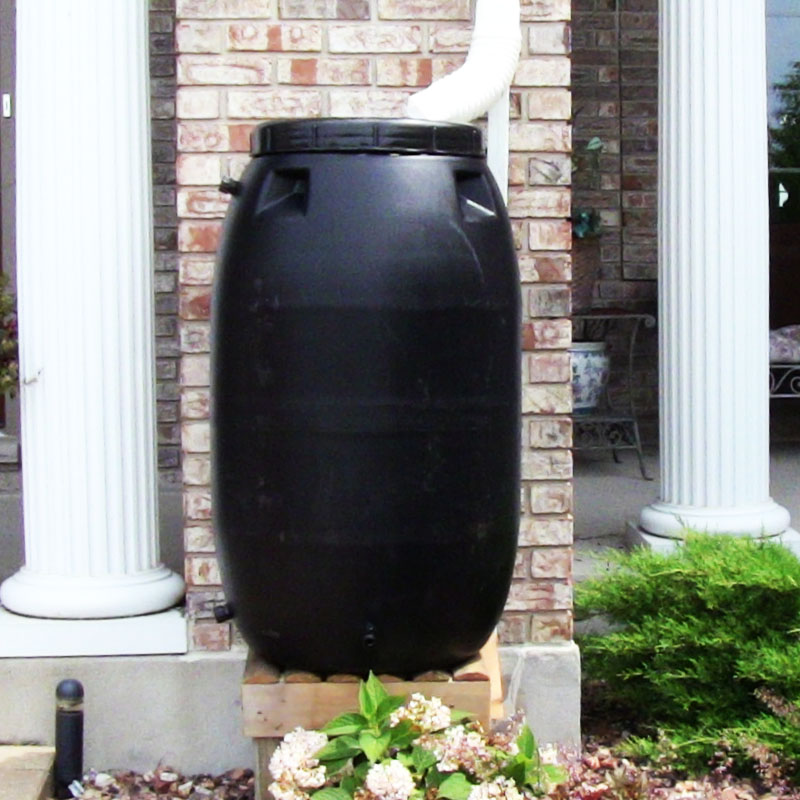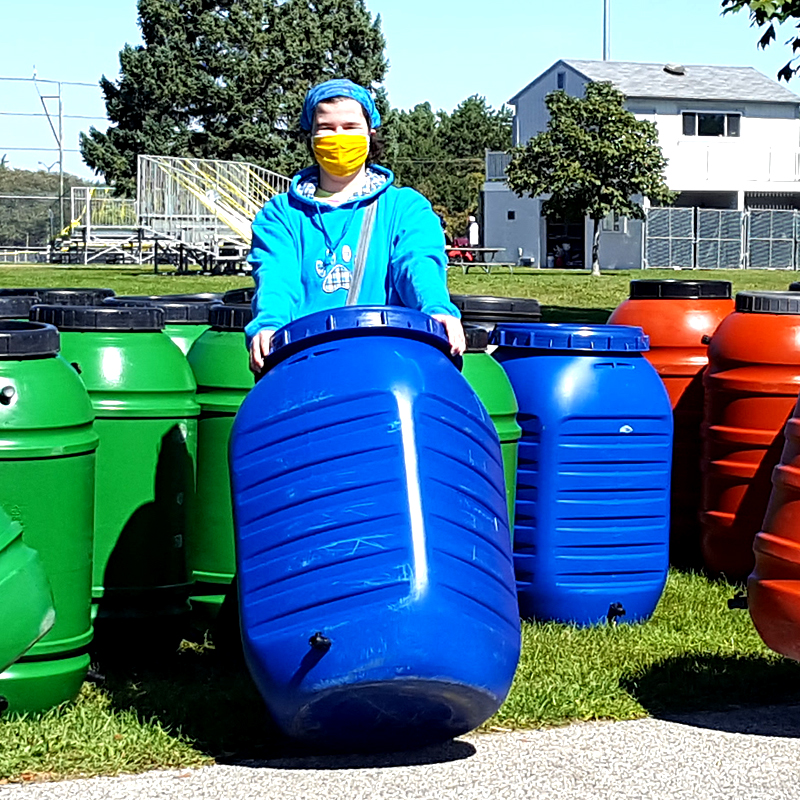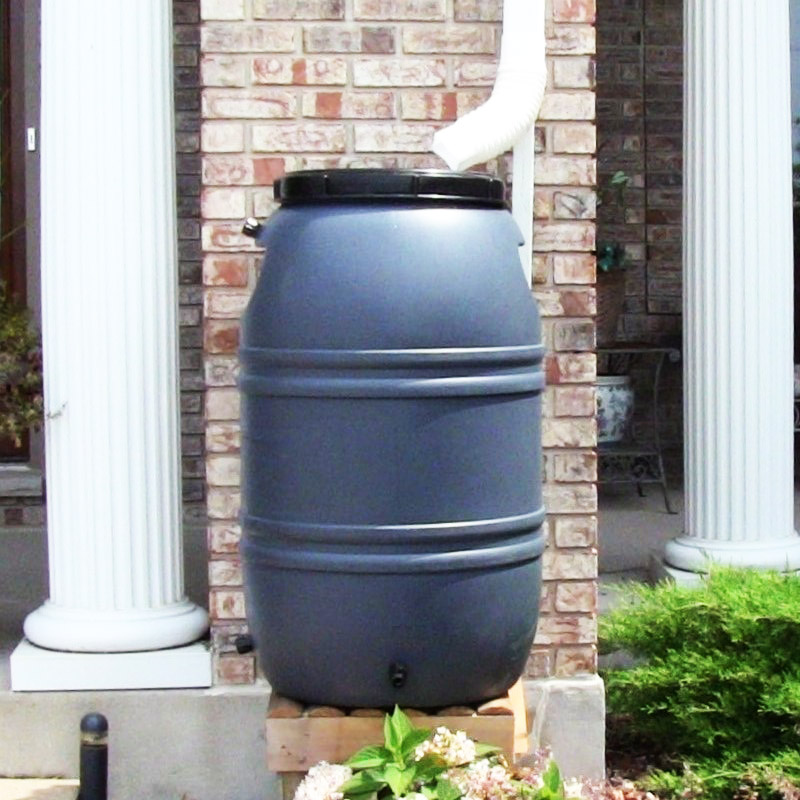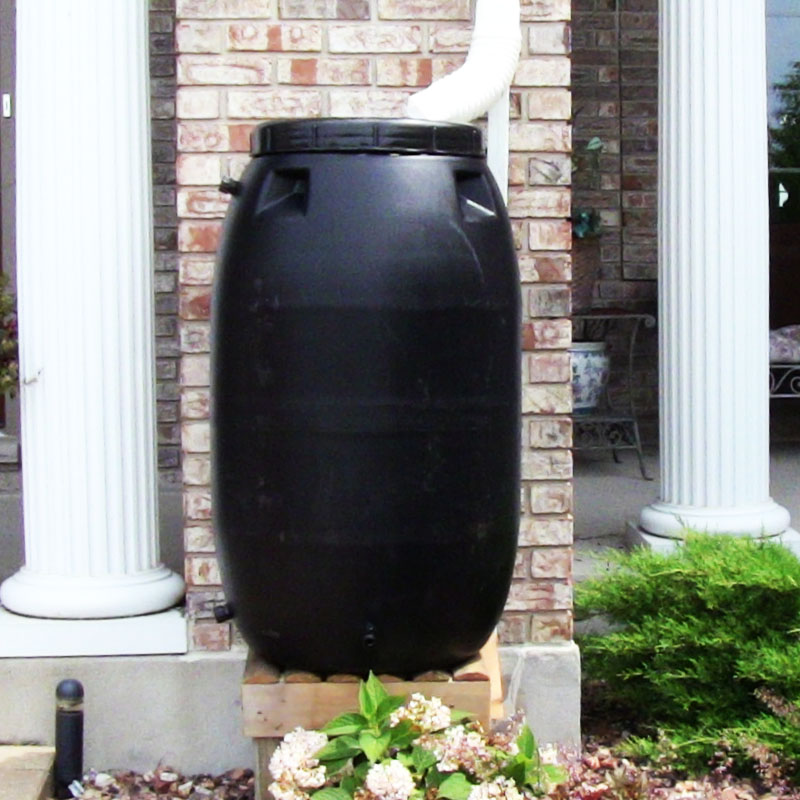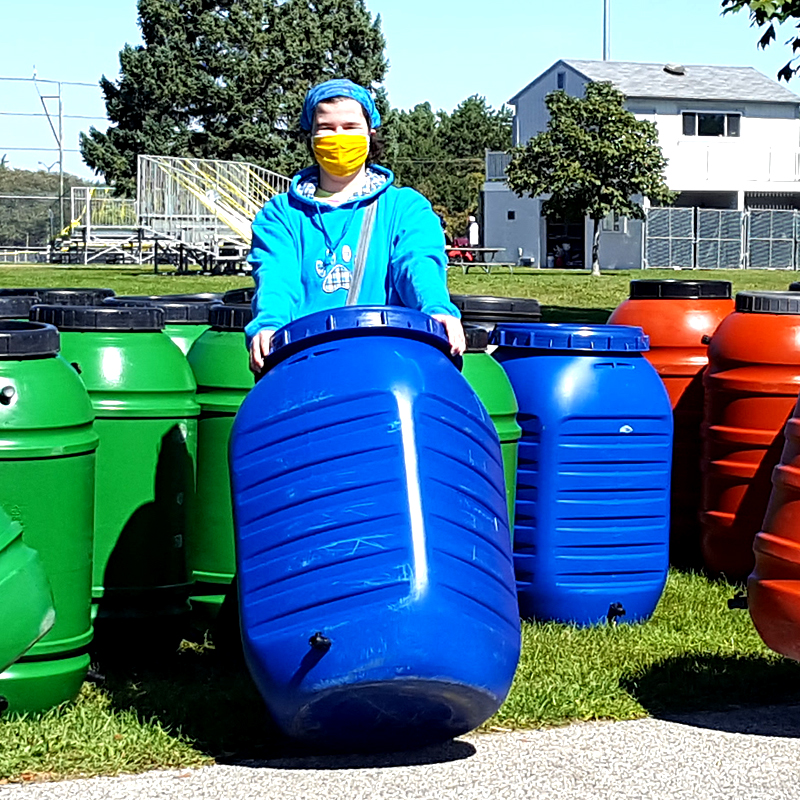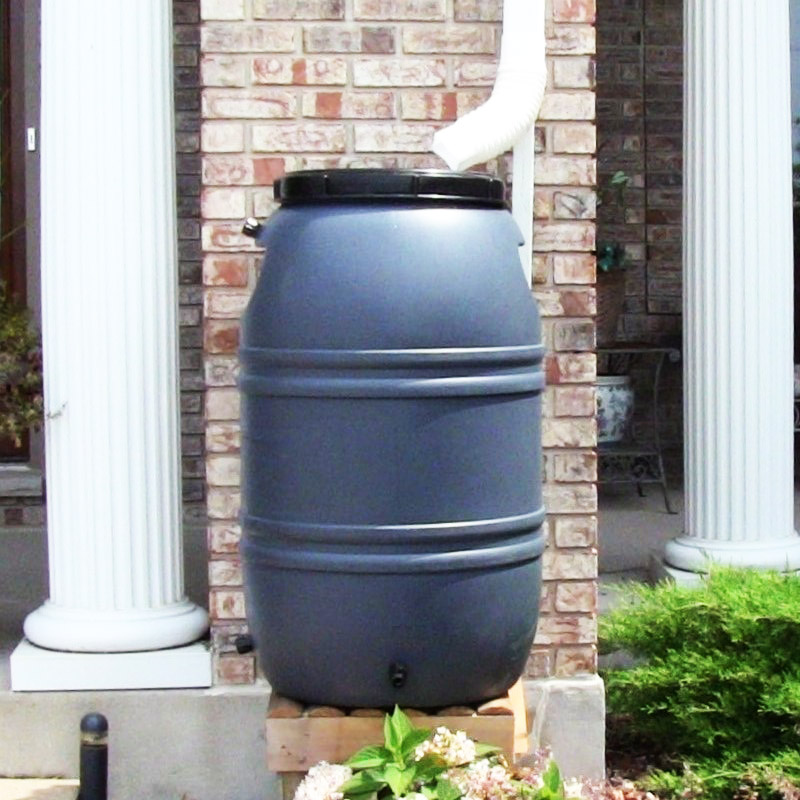 A one-time price of
$96.00
will be added to your order.
Description
Specifications
ABOUT SLIDING SCALE PRICES
ABOUT RAIN BARRELS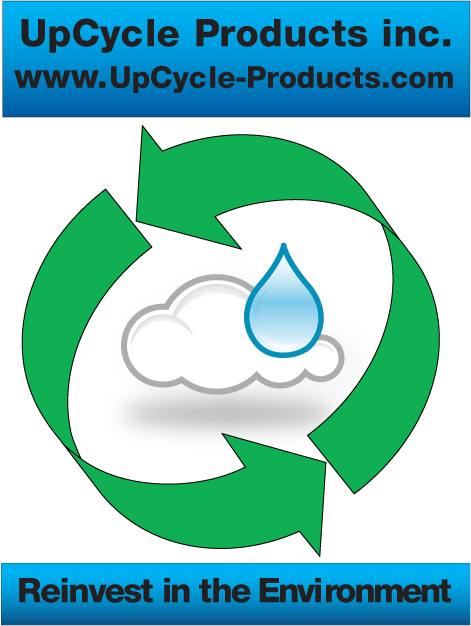 55 Gallon Upcycled Rain Barrel
Put your rain to work for you with a rain barrel! Your rain barrel purchase helps... cut your water bill, protect against flooding, AND restore YOUR Rouge River.
Upcycle Rain Barrel, made in Chicago from upcycled shipping containers. All barrels are food quality High Density Poly Ethylene (HDPE) Barrels that were previously used to ship pickled food overseas. Upcycle cleans and rinses them with rain water and PH neutral soap.
Features on ALL Upcycle Rain Barrels:
Mosquito-proof mesh screen
Pre-drilled and assembled
Garden hose-sized plastic spigot (installed)
Color Options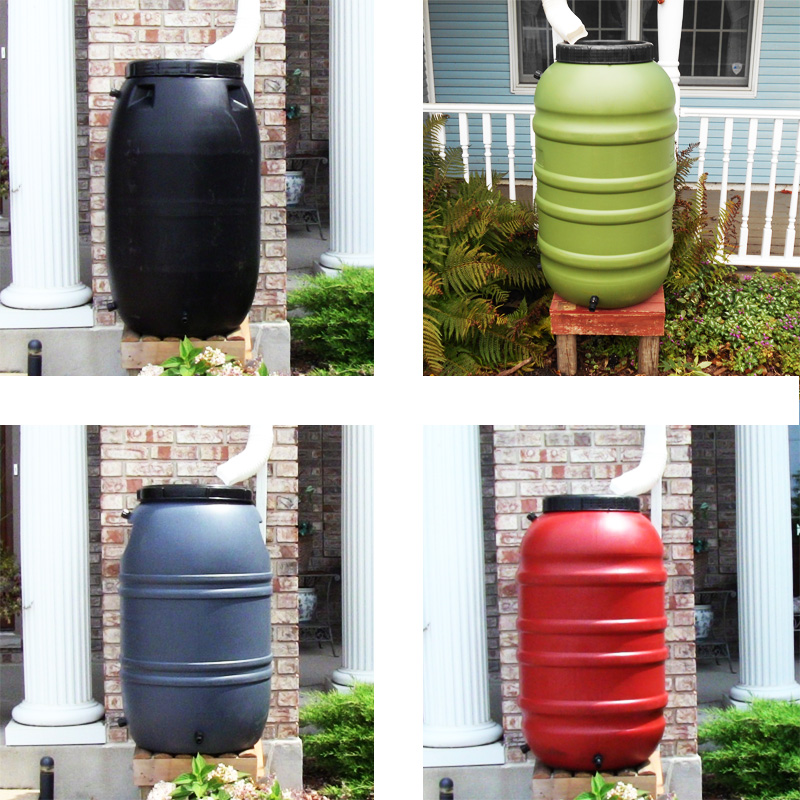 Red barrels come from Greece and had olives in them. The color blends in well with red brick homes.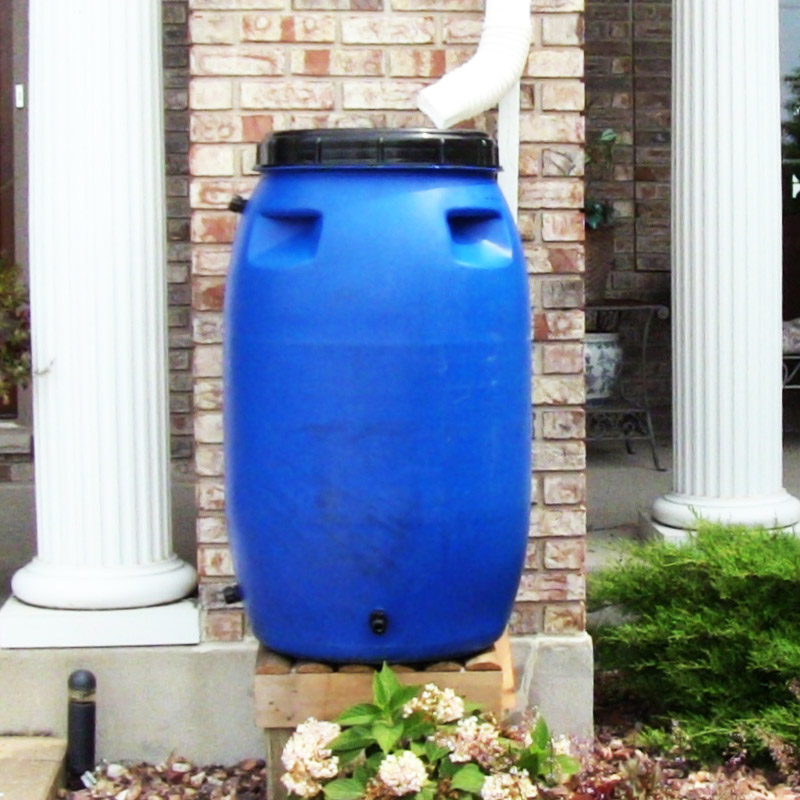 Grey and Black barrels are great "Neutral" colors that blend nicely with the popular gray tone colors of many homes. They tuck in nicely behind deciduous trees and bushes.
Blue barrels are very popular with customers who would like to paint their rain barrel. They are the perfect blue for the sky and water of any landscape picture. All barrels can be painted. Upcycle recommends Krylon Fusion paint, which comes in a whole array of colors, for plastic.
Frequently Asked Questions
Visit the manufacturer's website to find answers to other frequently asked questions
PRESS HERE TO REVIEW ROUGE STORE POLICIES
WEIGHT: 14 lbs
HEIGHT: 38"
DIAMETER: 23"
There are holes drilled into the lid for the water to drain into from your downspout. The screening keeps out the debris from the roof and keeps the mosquitoes out.
Because barrels have a garden hose size spigot at the bottom of the barrels you have several options on how to water your plants since a garden hose, landscape tubing or drip tubing can be attached to the barrel. If you wanted to use a watering can simply situate the barrel on a wooden pedestal. The barrels also have an overflow fitting to allow the excess water that flows from the downspout to be diverted away from the barrel and a linking hose fitting so (2) or more barrels can be joined together and will all fill up from just (1) downspout.
Frequently Asked Questions
Visit the manufacturer's website to find answers to other frequently asked questions