MAIL ORDER—Native Plants — 50 PLUGS, Single-Species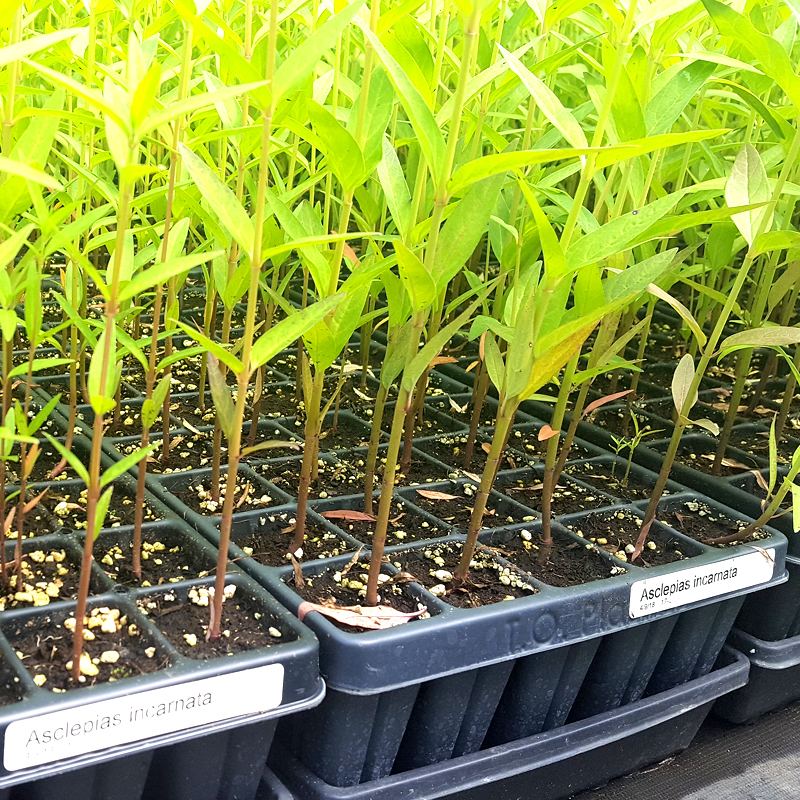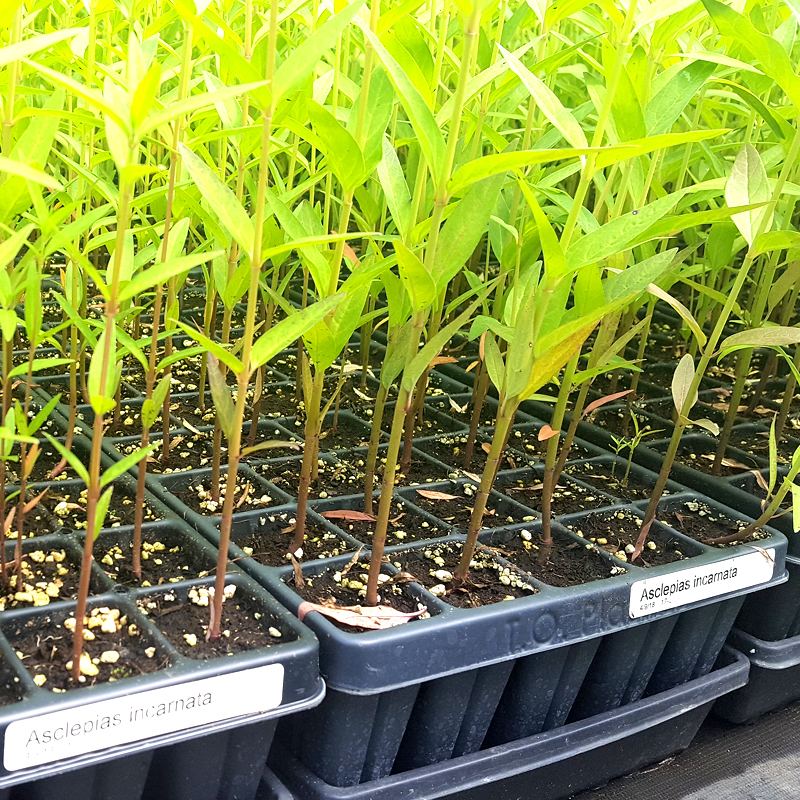 A one-time price of
$114.00
will be added to your order.
Description
Specifications
PRESS HERE TO LEARN MORE ABOUT SLIDING SCALE PRICES
Native Plant Full Flats (50 3" Plugs)
Each flat contains 50 quantity 3" plugs of a single species of your choice. That's enough plants to cover about 90 square feet in your garden when planted on 18" centers. Most gardens look good with larger quantities of fewer species, making a full flat purchase an especially affordably way to bring your lawn to life with native plants. 
If 50 plants still seems like too many, consider going in on a purchase with a friend or neighbor. Maybe you can help each other to plant your gardens while you're at it!
DESIGN TIP: Even if you're an over-the-top flower lover, aim to plant at least 1/3 of your garden with native grasses and 2/3 with flowering perennials. Why? Grasses often look great for three seasons, contrast especially well with flowering plants, and help to tie your whole garden together. Plus, grasses often provide larval food sources for skippers, helping to bring more pollinators to your yard. 
PLANT SIZE: 3" plugs, grown in a 50 plug tray.
SHIPPING PLANTS: Plants will be shipped via ground transportation from Cardno's nursery in Indiana. Out of the box, plant foliage is often bent and slightly yellowed. This condition is temporary. Water immediately when you arrive at home. Plants will recover and thrive through the shipping experience.

CARE INSTRUCTIONS: Place your plants in a cool, semi-shaded area until you are ready to plant. If the soil around the plant roots is dry, water to keep the roots moist, but not saturated. If watered properly and protected from extreme conditions, such as excessive heat, sun, strong winds, or frost or freezing, plants can be kept in their original plug trays for up to several weeks. When you are ready to plant, remove the plugs by gently pushing up from the bottom of each plug in the tray. Use a hand trowel to dig a hole just slightly larger than the root mass of the plug. When the plug is placed in the hole, the top of the root mass should be level with the soil surface. Fill any gaps around the root mass, using the soil removed from the hole.


PLANTING TIPS: Research the species in your kit. Write down height, color, and bloom time. This information may be provided on the plant tag. Group your plants with taller species in the back. Grouping the same species together can have a greater effect when in bloom. Have fun with color placement.
Planting Guide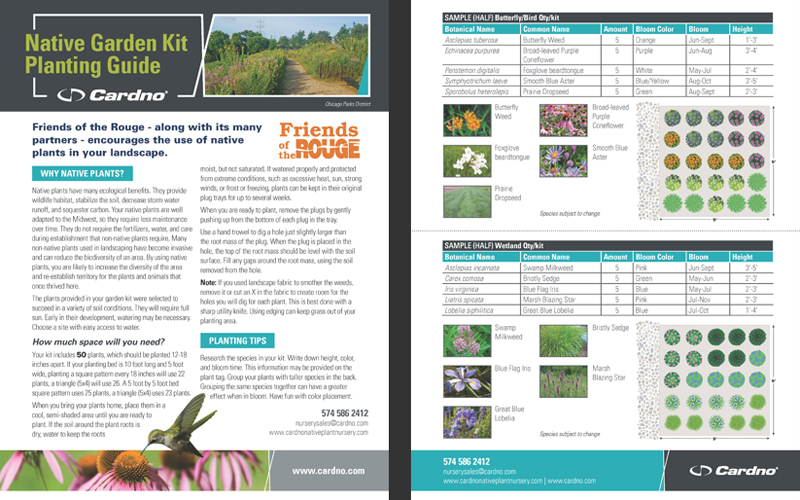 Press the image above to open the planting guide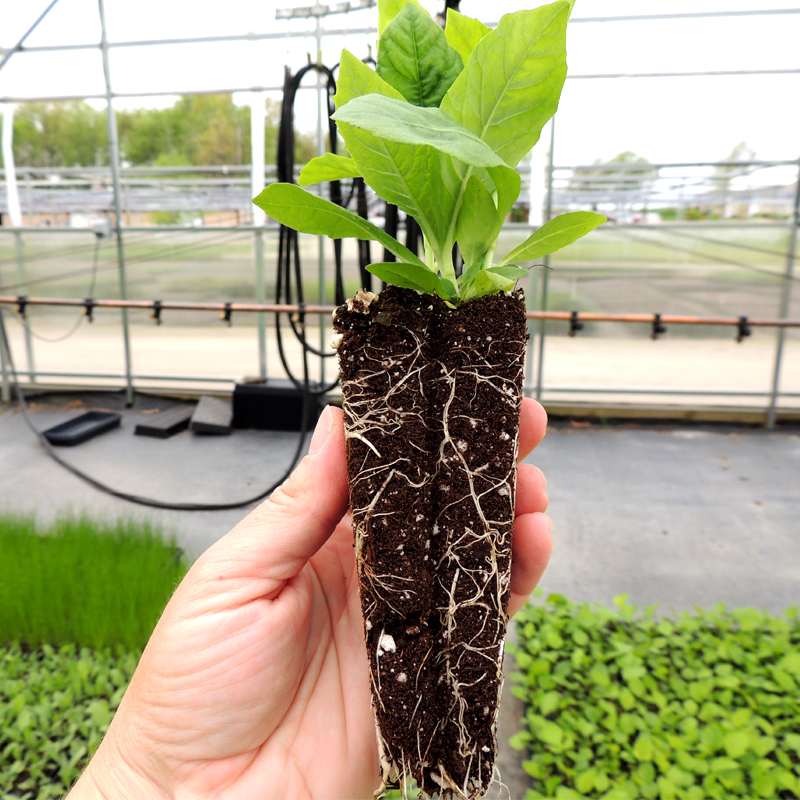 Well-rooted plug sample. Photo by Cardno.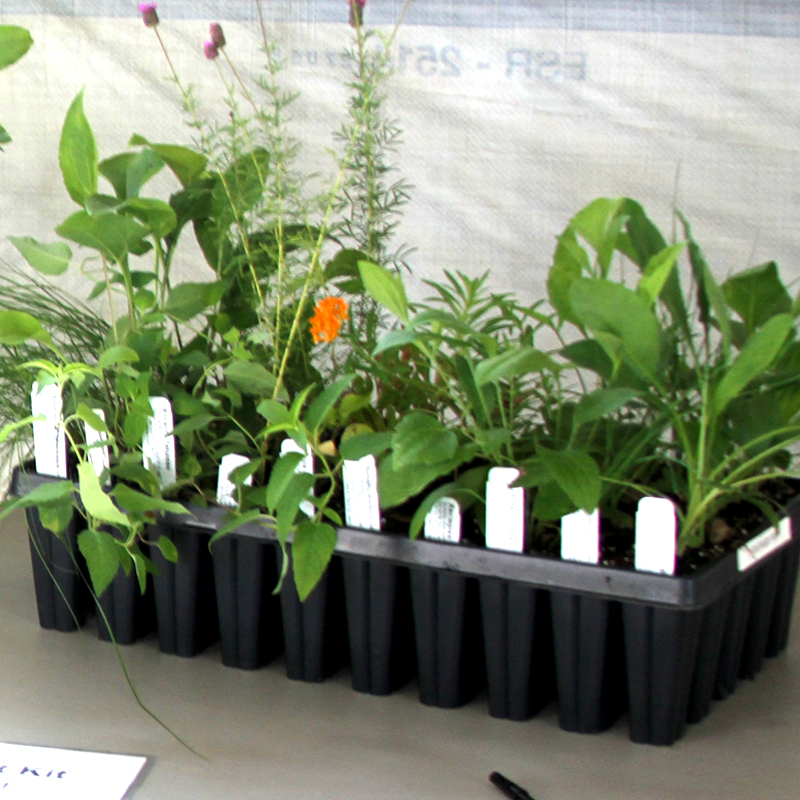 Sample 50 plug plant kit. Photo by Cardno.