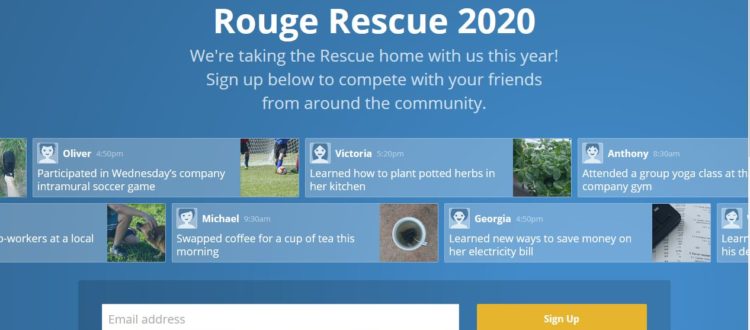 Virtual Rouge Rescue Badge Earners
Thank You Participants for Helping Rescue the Rouge Every Day!
Rouge Rescue 2020 has moved to an online format to help you Rescue the Rouge every day! Learn more about earning your Rouge Rescue badges here.
Earth Day 2020: Take the Plastics Pledge Badge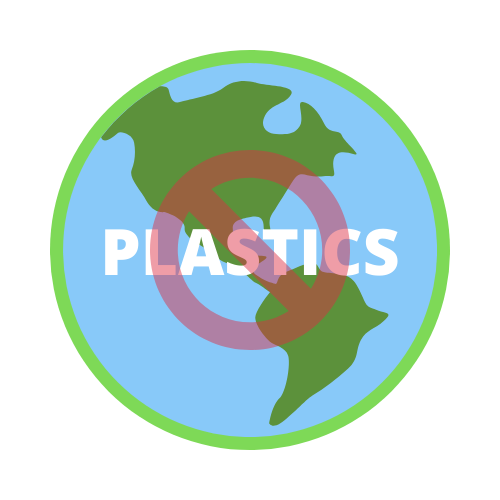 April 22nd was the 50th Anniversary of Earth Day. Participants celebrated by pledging to choose one single-use plastic item frequently used and make the switch to its reusable alternative!
Other activities included swapping more single use plastic items, reducing water use, learning about micro plastics and micro beads, and sharing their favorite nature book.
Ahmed Rustom
Darren McCormick
Hamza Nasser
Lauren Postl
Luan Marati
Mohsen Hussain
Pascale Fallot
Salam Tarraf
Andrea Hidebrandt
Eman Sedqi
Jackie Heikkila
Lisa Jannon
Maytham Althahbi
Nivin Talab
Paula Trilety
Ashley Boehle
Ayat A
Erik Riggs
Lara S
Lou Novak
Mike Rudell
Pan Lucken
Ranim Saleh
Laura Kanclerz
Get Into the Game Badge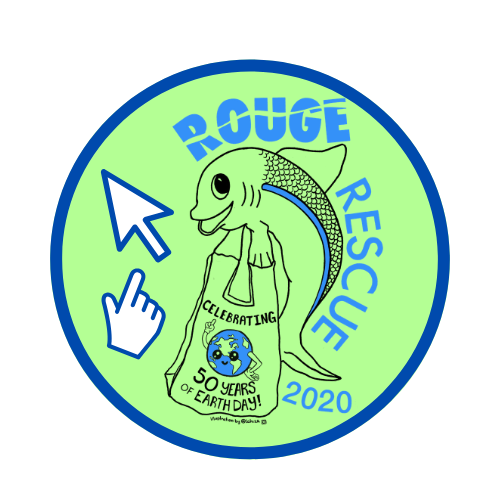 Whether this is your first time or you've been rescuing the Rouge since 1986, this campaign gives you the chance to really GET INTO THE GAME right from your own home!
Learn about Friends of the Rouge and connect with us online, learn about your team mascot, and getting to know the platform by seeing how your team is doing and interacting with others. Earning this badge means you are Game Ready!
Erin Cassady
Linda O'Sullivan
Zeinab Tarraf
Rachel Diem
Diana Chirillo
Julia Sosin
Sam Shopinski
Richard Durant
Maryann Cannon
Lara S
Hassan Jaber
Shaina Kulczycki
Lily Bozich
Sarah Smith
Noralinda Musaibli
Guy Bardsley
Marie McCormick
Marian Gonsior
Molly Engelman
Pascale Fallot
Tamika Jaja
Lauren Postl
Sara Zaraket
Abdullah Sedqi
Shima Elmuflihi
Ahmed Aljabaly
Layth A
Paula Trilety
Ranim Saleh
Sally Lorimer
Jackie Heikkila
Zainab Mogalli
Ashley Boehle
Andrea Hildebrandt
Dean Hay
Paige Engelman
Andrea Hargrove
Moe Ouza
Ameen Khachiche
Khalil Ayoub
Melissa Renaud
Angie Essenmacher
Jack Cotrone
Sarah Hartshorn
Rouge Rescue Action Badge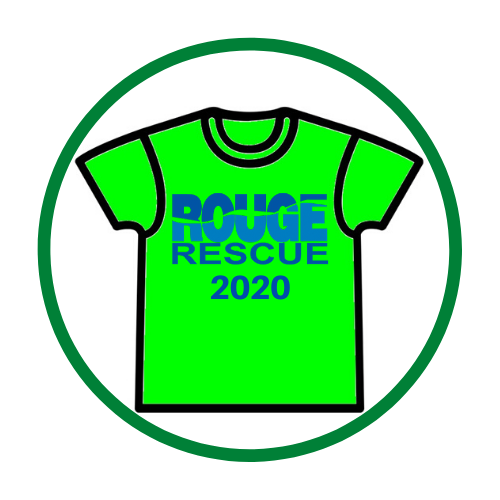 If you can't come to Rouge Rescue this year, Rouge Rescue is coming to you virtually!
Bring the spirit of Rouge Rescue with you on May 16 and 17 for Rouge Rescue Action Days to preform river restoration activities like cleaning up trash, removing invasive plants, and planting a tree. Simple actions from all of us can make a huge positive impact!
Shima Elmuflihi
Marian Gonsior
Paula Trilety
Molly Engelman
Tracy Ahlgren
Sara Zaraket
Jazzi Aldais
Sam Shopinski
Ashley Boehle
Guy Bardsley
Jackie Heikkila
Tamika Jaja
Nancy Merkel
Bryan Garchar
Moe Ouza
Andrea Hildebrandt
S Hamilton
Shima Elmuflihi
Bill Craig
Cyndi Ross
Sarah Smith
Maryann Cannon
Brandy Siedlaczek
Aya Zaraket
Krystn Aversa
Omar Shawish
Pascale Fallot
Bring Your Lawn to Life for the Rouge Badge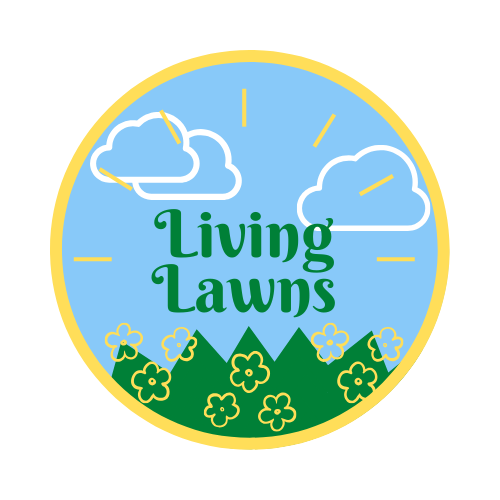 Bring nature home to your own backyard! Explore ways to bring birds, butterflies, and other beneficial wildlife into your yard while helping protect the river.
Your lawns can do so much for you and nature! Actions like removing invasive plants, planting native flowers, installing a rain barrel, composting food scraps, and not using lawn chemicals all help protect and improve our watershed.
Zeinab Tarraf
Tamika Jaja
Ashley Boehle
Jackie Heikkila
Shima Elmuflihi
Salam Tarraf
Guy Bardsley
Elizabeth Mitchell
Andrea Hildebrandt
Bill Craig
Marian Gonsior
Maryann Cannon
Melissa Renaud
Take a Rouge Walk on the Wild Side Badge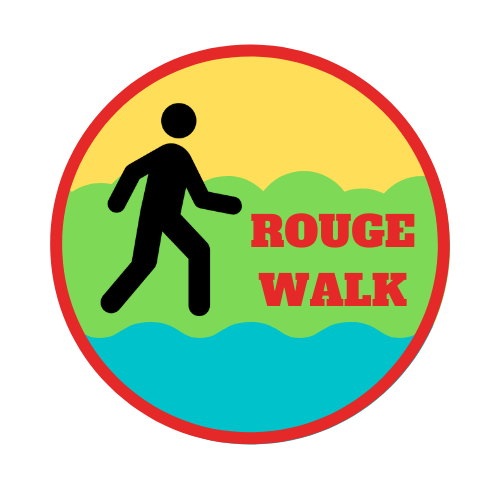 #NatureIsOpen and we encourage you to get out and enjoy it!
While you're out enjoying nature on a walk around your community or local park, look for new blooms of spring, pollinators or birds, pick up trash, or listen for toads! Now is a great time to appreciate and connect to nature, wherever you are.
Lauren Postl
Molly Engelman
Maryann Cannon
Kevin Green
Belal Shaohati
Bill Craig
Kimberly Reeves
Tamika Jaja
Guy Bardsley
Andrea Hildebrandt
Shima Elmuflihi
Hassan Jaber
Akram Nasser
Marian Gonsior
Jackie Heikkila
Dorrie Milan
Erin Cassady
Sally Petrella
Ashley Boehle
Stuck at Home Rouge Hero Badge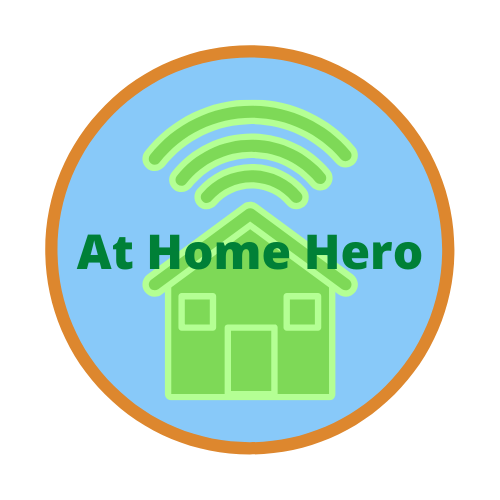 Being stuck at home doesn't mean you can't make a meaningful difference for the Rouge River!
Take your time inside to learn about Michigan frog and toad calls, take a virtual canoe trip on the Rouge, make a recycled craft, color a picture or read a book about nature. Be a citizen scientist and get out in your yard and look for bugs or plants. There is so much you can do right at home to make an impact!
Ashley Boehle
Lauren Postl
Jackie Heikkila
Erik Riggs
Tamika Jaja
Guy Bardsley
Maryann Cannon
Sally Petrella
Marian Gonsior
Andrea Hildebrandt
Level Up Your Rouge Smarts Badge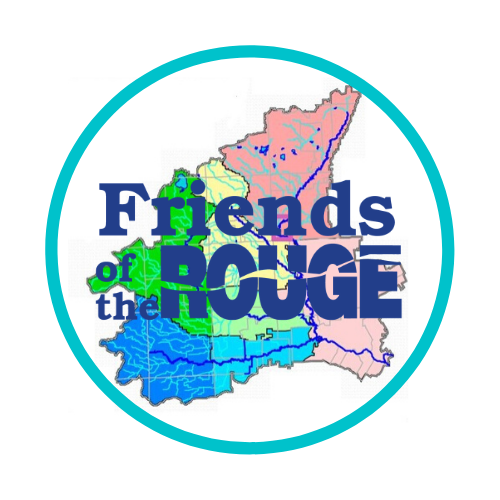 You've heard of the Rouge River, but how much do you really know about the river that helped the birth of the automobile?
Wherever you live, you're in a watershed. The Rogue River watershed is a beautiful and unique area rich with history with some not so unique problems like invasive species and pollution. With help from dedicated volunteers, the river has gone from an open sewer to a recreation destination. Learn more about our watershed and how we can help improve conditions further!
Erin Cassady
Khalil Ayoub
Tamika Jaja
Jackie Heikkila
Andrea Hildebrandt
Amer Sweilem
Yousef Abdelhak
Dean Hay
Shima Elmuflihi
Guy Bardsley
Elizabeth Mitchell
Saleh Shemman
Elissa Elachi
Akram Nasser
Nadeen S
Ashley Boehle
Marian Gonsior
Maryann Cannon
Maryam Sharif
Lauren Postl
Ashley Boehle