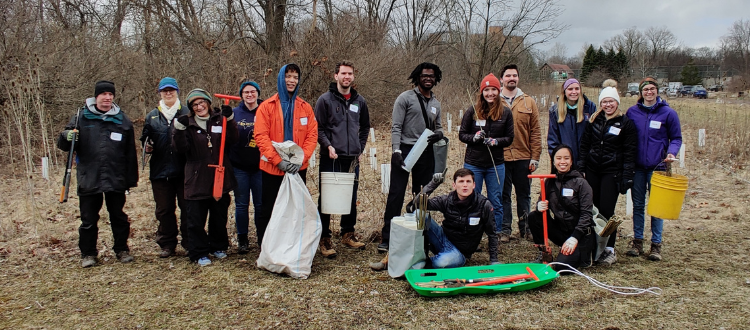 2022 Floodplain Tree Plantings
We need your help planting 13,400 trees this Spring! What better way to start the season than by planting tree saplings in the Lower Rouge River floodplain. Support this great project by planting native trees along the river. You can make a difference and restore native habitat to support wildlife, reduce the risk of flooding and improve water quality within the area by reforesting approximately 75 acres of floodplain between Merriman Rd and John Daly St, beginning in Inkster Park.
Early spring is one of the best times of the year for planting tree saplings. We will provide an enjoyable hands-on opportunity. No prior experience is necessary. Each workday will begin with a 30-minute overview and planting instructions. This amazing work to improve the health of the watershed is possible by you. Participants should wear sturdy shoes and dress for the weather conditions. Layering clothing is recommended. Please a refillable water bottle if you have one. Large jugs of water will be available on site.
Sign up today and enjoy this great hands-on experience!! Bring along your friends, family & coworkers. We will be working in 4-hour shifts (from 9:00 AM to 1:00 PM). Wednesdays through Saturdays, through May 7! See our calendar below, and click on any day to register. WE STILL NEED YOUR HELP AT OUR FINAL WORKDAYS: Click here for all upcoming projects.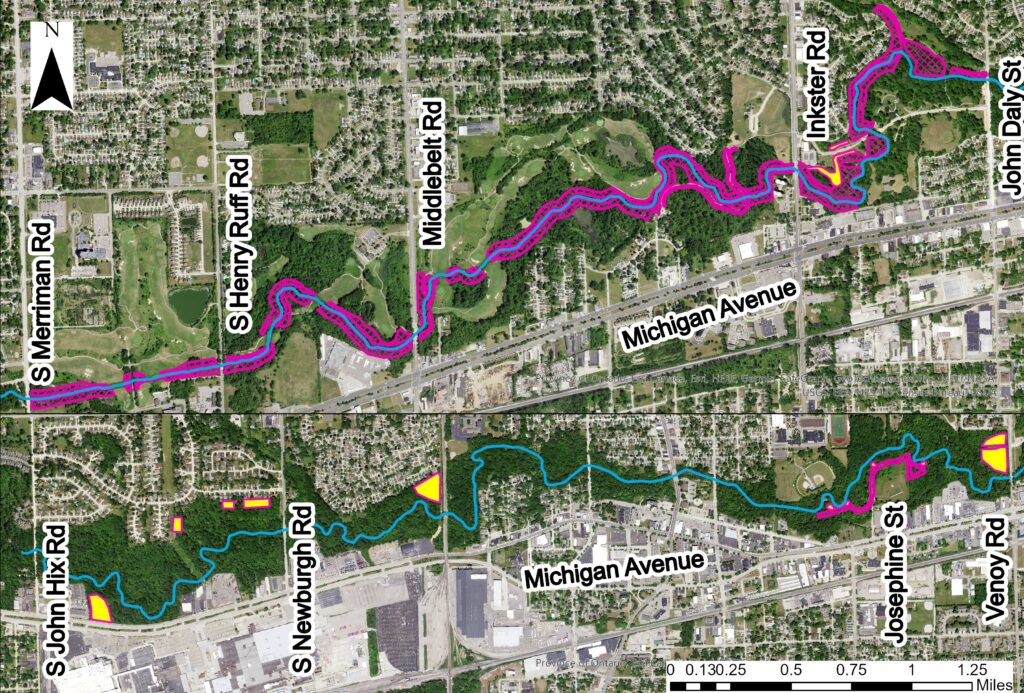 The Lower Rouge Reforestation Project is being completed under contract to the Alliance of Rouge Communities (ARC) in partnership with Wayne County Parks. The project is funded through a larger $4,222,090 US EPA Great Lakes Restoration Grant GL – 00E02896 to the ARC
Project Partners