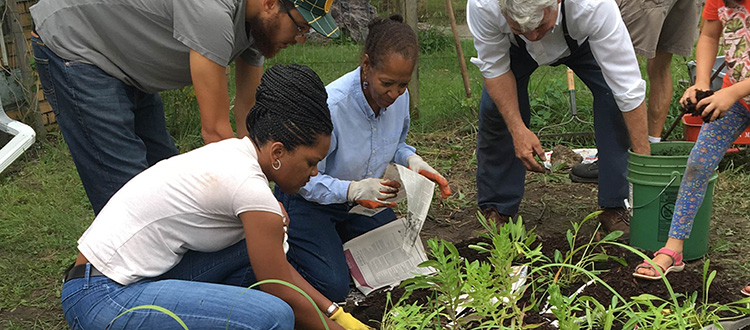 Friends of the Rouge is able to accomplish so much with the help of thousands of volunteers every year. Our mission is to promote stewardship of the Rouge River through public education and involvement. We have volunteers of all ages who do their part to help spread the word of how important our waterways are and how we need to utilize awareness techniques and positive actions to promote the fact that we can change the conditions of the Rouge River and can make it a safe waterway for everyone to enjoy.
We offer both long term and short term volunteer projects. Please use the links to learn more about volunteer opportunities with Friends of the Rouge.
River Monitoring
Residents become citizen scientists
This program engages residents to become citizen scientists, collecting data about the health of the watershed through biological indicator species (bugs, frogs, fish, etc.) that reflect the long-term health of the watershed. As water quality improves, bugs frogs and fish are returning.
Learn more..
One Day Projects
Rouge Rescue
Bug Hunts
River Restoration
Fish Monitoring
Long Term Projects