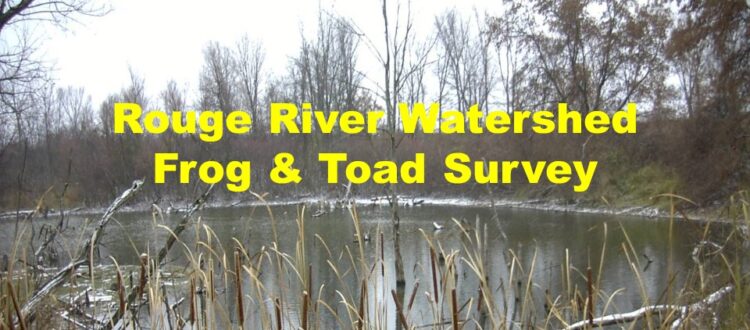 Frog & Toad Survey Training
To participate in the survey, view the two part training using the links below. Once you have watched both trainings, find a block you are interested in by putting your address into this map and finding a block with wetlands close to you or that you are willing to travel to at night, then fill out this form to sign up. Veteran surveyors need only watch Part II.
Covers Rouge River wetlands, Rouge frogs and toads and their calls.
---
Covers how to do the survey.
---