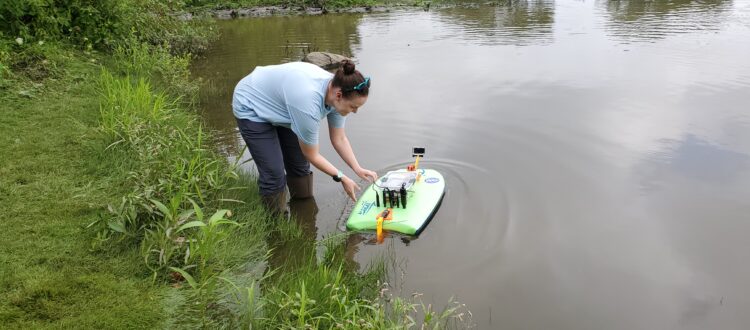 2022 REP Teacher Training
Several teachers learned the basics of our Rouge Education Project (REP) throughout this week: looking at water chemistry, bugs, and a physical stream survey.
They will take this information back to their classrooms to work with students this upcoming school year, encouraging project, place, and research-based work and taking action in their communities based on what they find!
REP also worked with the Aerokats and Rover Education Network to learn more about how to use water quality probeware (ROVER), and a kite equipped with a camera and sensors to collect atmospheric data (AEROKAT) as part of the international GLOBE program. Thank you to this wonderful group of educators for learning with us, and to the NOAA Great Lakes B-WET program for their support of this hands-on watershed education program!