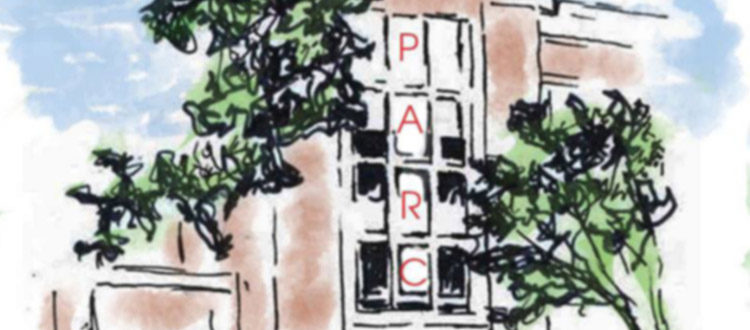 Board Elections Notice & Candidates 2023–2025
Electronic votes must be submitted by 5:00 p.m. on WEDNESDAY, DECEMBER 14, 2022.
Posted November 9, 2022
Register in advance for the December Board Meeting/Board Elections
TO THE MEMBERS OF FRIENDS OF THE ROUGE
SUMMARY NOTICE IS HEREBY GIVEN that election of the board of directors of the Members of the Friends of the Rouge will be held online via Zoom on Wednesday, December 14, 5-6:30 p.m. This meeting of the members will be held for the purpose of considering and electing member representatives to the Friends of the Rouge's board of directors. Nominee(s) elected will begin their new terms of office on January 1, 2023 for a three-year term.
How to Vote – Election Details
Each member household is entitled to two votes either electronically or by mail-in ballot before the meeting. If you have questions about this process, please contact FOTR's Board Director, Mike McNulty at mmcnulty@therouge.org.
Electronic votes must be submitted by 5:00 p.m. on WEDNESDAY, DECEMBER 14, 2022.
---
2023–2025 Friends of the Rouge Board Election Nominees
Jessica Eiland Anders
Jessica currently works as a special projects manager at The Skillman Foundation – a private philanthropy that works to ensure Detroit youth achieve their highest aspirations. Throughout her career, Jessica has worked extensively in nonprofit management, affordable housing development, project management, community engagement, and partnership development. Prior to working for the Foundation, Jessica worked in St. Louis, Missouri where she held positions as project manager for Rise Community Development, president of Northside Community Housing, and associate director of Skinker DeBaliviere Community Council.
Jessica has a master's degree in social work from Washington University in St. Louis and a bachelor's degree in psychology, urban/community studies, and African & African-American studies from the University of Michigan.
---
Alice Bailey
Alice has served on the Friends of the Rouge Board of Directors for six years as Vice President and the chair of the Fund Development Committee. Over that time, she has learned a lot about fundraising and has enjoyed learning from and working with the FOTR board and staff on many types of initiatives for the organization. Having grown up near the Rouge River and having worked within the watershed for nearly 20 years, Alice has appreciated having been able to serve Friends of the Rouge in this capacity these past 6 years.
Professionally, Alice is an engineer at Environmental Consulting & Technology, Inc. and has served as a technical lead in a variety of habitat restoration, streambank stabilization, stream restoration, slope stabilization, dam removal, dam reconstruction, green infrastructure, and stormwater management projects within the Rouge Watershed.
Alice lives in Ann Arbor with her husband and two children.
---
Nicholas Leonard
Nick is a lifelong Michigander with a deep passion for furthering environmental justice in the Great Lakes State. He is a graduate of Kalamazoo College (2008) and the University of Michigan Law School (2014). From 2014 to 2016, Nick worked for the Great Lakes Environmental Law Center as an Equal Justice Works fellow. His fellowship project focused on providing transactional legal services to individuals, nonprofit corporations, and for-profit businesses engaged in urban agriculture in Detroit. After transitioning to his role as staff attorney at the conclusion of his fellowship, Nick worked on environmental justice issues in Detroit, with a specific focus on Clean Air Act permitting, hazardous and solid waste management, and local environmental policy. He became the Great Lakes Environmental Law Center's Executive Director in 2018. Since taking over as Executive Director, he has pushed the organization's focus on environmental justice to the forefront of its mission, which has led to the organization expanding its focus on the intersection of environmental issues and civil rights and focusing its work on the environmental issues impacting communities of color.
Nick lives with his wife and two daughters on the eastside of Detroit. He enjoys getting outside with his family in all of Michigan's seasons, particularly during the fall and winter. He also loves tending his backyard vegetable garden with his daughters. Last, but certainly not least, he's an avid Detroit Tigers fan.
---
Madelin Maher
Madeline serves as a Business and Financial Services Leader with 20+ years of experience in banking, with a degree in Accounting and a Master's in Business Administration (MBA). She has served on the board since 2022. She brings a great deal of problem-solving skills, design thinking, analytical and financial skills, emotional intelligence, and collaboration. She currently works as a Sr. Relationship Manager with the commercial group at Bank of America. She manages commercial relationships and work directly with the owners and CFOs to support business growth and credit and banking needs.
She serves as the ESG and NetZero Champion for her line of business and supports Bank of America's commitment to NetZero. She is responsible for educating and updating teammates and clients on ways to help them reach NetZero. She is also a co-chair of the Inter-Generational Employee Network, where she is responsible for growing the membership year after year.
Madelin really enjoys being involved in the community, and sets aside time for volunteer work. She has been a part of many NFP organizations in one way or another: Automation Alley where she served as a finance committee member; ACCESS where she assisted with refuges and women's financial literacy; Junior Achievement of Southeastern Michigan; Autism Speaks; and several other community volunteering organizations through her employer.
Madelin was born and raised in Egypt and came to the United States in 1999. She enjoys spending time with her two daughters and enjoys outdoor activities in the summer, and we also enjoy traveling both domestically and internationally. She's visited Jerusalem, London, Paris, and Amsterdam. She hopes to visit more countries after COVID restrictions are over. Having a different culture and background allows her to add value to projects by viewing things from other perspectives that can generate new and unique ideas and approaches.
---
Gerry VanAcker
Mr. VanAcker brings over forty years of accounting, hospitality, real estate, and business experience to the Detroit Zoo. He has recently retired as the Chief Operating Officer of the Detroit Zoo. In this position, he oversaw 450 employees during peak season and a budget of $20 Million. He was responsible for Facilities, Human Resources, Guest Relations, Sustainability, Rides and Attractions, Park Safety, Food and Beverage, Construction Projects, and Sales and Marketing. He was also responsible for $100 Million of new construction projects during his tenure.
He had worked in various positions for Marriott Hotels for 27 years. Most recently he was the General Manager of the Livonia Courtyard, where he was responsible for the day-to-day operation of the property as well as capital upkeep. Prior to his position as General Manager, Mr. VanAcker was Owner and Managing Partner of The Good Bread Company LLC. This corporation owned, developed, and operated 5 Au Bon Pain restaurants in the Detroit market under a master Franchising agreement that he owned from Au Bon Pain. The locations were: Campus Martius Park, Renaissance Center, Detroit Medical Center, Dearborn Performing Arts Center, and Dearborn Michigan Avenue.
Mr. VanAcker's background also includes several Hotel Controller, Director of Human Resources, and General Manager positions with Marriott Hotels. He was the first General Manager at The Detroit Downtown Courtyard Hotel, a position that he held for 5 years. After that position, he held a position at The Detroit Marriott, Renaissance Center as Director of Catering for 2 years.

Mr. VanAcker holds a B.S. in Accounting from Michigan State University. He was a licensed real estate broker in the state of Michigan. He is an active member of Our Lady of Victory parish in Northville, MI. He is married to Sharon VanAcker and resides in Northville. He is the proud father of 3 children. Ryan, who completed a Bachelor's degree in Photography at Columbia University, is a Photojournalist. Meredith is a graduate of DePaul University, a Master's graduate at Yale University in the Forestry department, and most recently a Ph.D. graduate from Columbia University in Infectious Disease. She is employed by the Smithsonian Institute doing research in Africa. His third child Nadeline is also a graduate of DePaul University and lives in Santa Fe, New Mexico doing freelance work. Mr. VanAcker enjoys traveling, outdoor activities, and retreating to his Lake Michigan cabin on Beaver Island and home in Harbor Springs with his family.