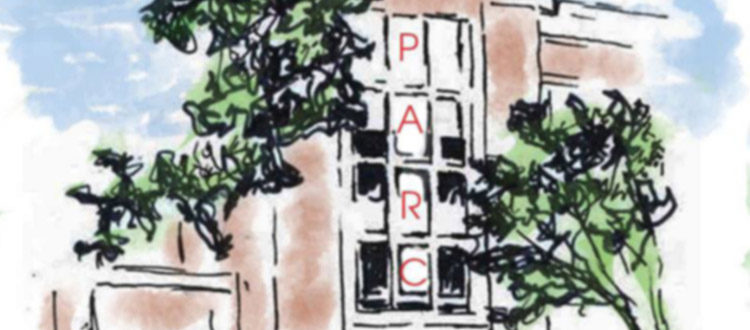 Board Members Elected for 2021–2023
Posted December 11, 2020; Updated September 9, 2021
Board Bios
Jessica Eiland Anders
Came On Board September 8, 2021
Anders currently works as a special projects manager at The Skillman Foundation – a private philanthropy that works to ensure Detroit youth achieve their highest aspirations. Throughout her career, Jessica has worked extensively in nonprofit management, affordable housing development, project management, community engagement, and partnership development. Prior to working for the Foundation, Jessica worked in St. Louis, Missouri where she held positions as project manager for Rise Community Development, president of Northside Community Housing, and associate director of Skinker DeBaliviere Community Council. Jessica has a master's degree in social work from Washington University in St. Louis and a bachelor's degree in psychology, urban/community studies, and African & African-American studies from the University of Michigan. LinkedIn Profile
---
Sam Lulkin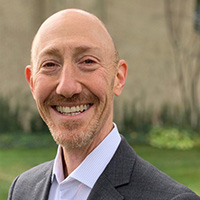 Accounting professional with almost 20 years' experience in a variety of roles and industries. I have experience creating and reviewing budgets, financial statement preparation and internal controls. In my current role at ITC I oversee the fixed asset accounting area and manage a team of four.
I have always tried to do my part, however small, when it comes to the environment. Whether it's recycling, looking for ways to reduce our water use or installing LED bulbs in our house. I believe being a board member of Friends of the Rouge would provide me the opportunity to enhance my appreciation and understanding of Michigan's waterways while also providing an avenue that allows me to give back to the community in which I live and work.
I am a lifelong Michigander with an appreciation of our State's abundant natural resources. Especially our Great Lakes and the many rivers and inland lakes which we are fortunate to enjoy. Outside of work I have fun being outdoors in a variety of ways: running, biking, hiking, camping and kayaking. I've been married to my wife, Jill, for almost 25 years and we have two, almost grown, kids. Emily (21) a senior at Kalamazoo College and Ethan (17) a senior at Birmingham Groves High School.
---
Mike McNulty
Manager, Environmental, ITC Holdings Corp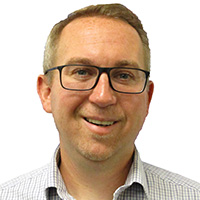 Mike graduated from the University of Michigan-Dearborn with a BS in Environmental Science in 2000. While there, his senior research project was studying the relationship between groundwater and surface water quality in the Rouge River Watershed. Following graduation, he worked for Environmental Consulting & Technology, Inc. for several years assisting on and managing a variety of community and watershed based water quality projects. He then moved to Marine Pollution Control where he worked as a project manager for four years, handling the day-to-day environmental affairs of a local electric utility client. For the past 12 years, he has held the position of Manager of Environmental for ITC Holdings Corp, located in Novi, Michigan. ITC is an electric transmission utility that operates the high-voltage transmission infrastructure in Michigan and other Midwest states. Mike manages the daily environmental compliance of the company, including compliance obligations with respect to waste, air and water quality regulations. He also heads up the company's Green Team which leads efforts related to environmental stewardship within the company's facilities and in the communities in which ITC serves. Mike has been involved with the Friends of the Rouge for most of his adult life and has served on the Board of Directors for 9 years.
---
Myra M. Tetteh
Senior Program Officer at the Blue Cross Blue Shield of Michigan Foundation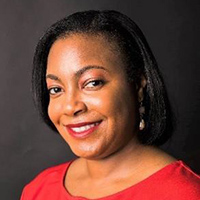 Tetteh is a native Detroiter. Dr. Tetteh is an alumna of the University of Michigan with an undergraduate degree in Political Science and Sociology, a Master of Public Policy, and a Doctor of Philosophy in public health from the Department of Health Behavior and Health Education.
Dr. Tetteh's dissertation is entitled, Urban Park Redevelopment: Neighborhood Benefits and Leisure-Time Physical Activity. Her research focuses on how park renovation impacts urban adults reaching recommended physical activity targets and the impact on blight, violence, and property values.
Dr. Tetteh served as a board member for the non-profit organization 5 Helping Our People Excel, Inc., which provides educational, behavioral health, and juvenile justice community service to underprivileged Metro-Detroit residents. Recently, she concluded her two-year commitment on the Board of Directors of the Michigan Recreation and Park Association (mParks) as the Health and Wellness Representative. Formerly, Dr. Tetteh worked for the University of Michigan as a Project Coordinator for the Community Outreach and Education Core for the Michigan Center on Lifestage Environmental Exposures and Disease (M-LEEaD) and the Center for Integrative Approaches to Health Disparities (CIAHD).
Dr. Tetteh is an active member of her church, Detroit Church, and in her free time, she enjoys bicycling and watching considerable amounts of Star Trek! Dr. Tetteh is a member of the American Public Health Association, the Urban and Regional Information Systems Association and serves as the Co-Chair for the Transportation & Mobility Committee for the Detroit Green Trask Force. LinkedIn Profile
---
Sue Thompson
Board Secretary, Chair Membership Committee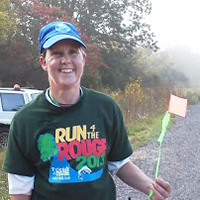 Sue is a long time FOTR volunteer and member. She is currently the FOTR Board Recording Secretary and serves on several FOTR committees, including Advocacy, Fund Development, Membership, and the Restoration/Monitoring PI Committee. A Bug Hunt Team Leader, she is often in waders with a net, searching for benthic macroinvertebrates in the Rouge River and its tributaries. She also is a long-time Frog and Toad Surveyor, and Rouge Rescue participant. A 30-year employee of Wayne County Department of Public Services Environmental Services Division, Sue is dedicated to protecting and restoring water resources. She coordinates and performs a wide variety of water quality monitoring projects in the Rouge River watershed and throughout Wayne County. A few examples of projects include: conducting a bug hunt program that involves over 400 student volunteers; physical and chemical water quality monitoring, and illicit discharge detection and elimination (IDEP). She is a presenter in the nationally-recognized IDEP training program she helped develop that trains investigators methods used to detect and eliminate illicit discharges. During her free time, she enjoys being outdoors hiking, skiing, biking, and when indoors, volunteers at Detroit's historic Redford Theatre.
---
Melissa Wydendorf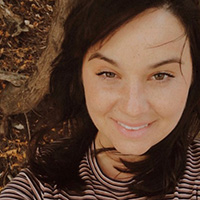 My name is Melissa Wydendorf and I am the Program Relations and Event Logistics Manager at The Henry Ford. I am a proud graduate of the University of Michigan-Dearborn with a degree in Environmental Studies with a Naturalist focus area. During my studies, I had the privilege of interning with Friends of the Rouge and cherished the knowledge gained. Environmental conservation is near and dear to my heart. You can find me enjoying walks in nature with my husband and dog, playing sports, and camping whenever given the opportunity. A well-known fact about myself is my love for turtles. I appreciate their simplicity and the ecosystem services they provide. Throughout my employment with The Henry Ford, I have had enriching opportunities to help develop and participate in environmental programming. Such programming included presentations on historical environmentalism and its pioneers as well as leading nature hikes along the Rouge River throughout The Henry Ford's campus. My goal is to help develop environmental programming that can be offered daily to our guests.