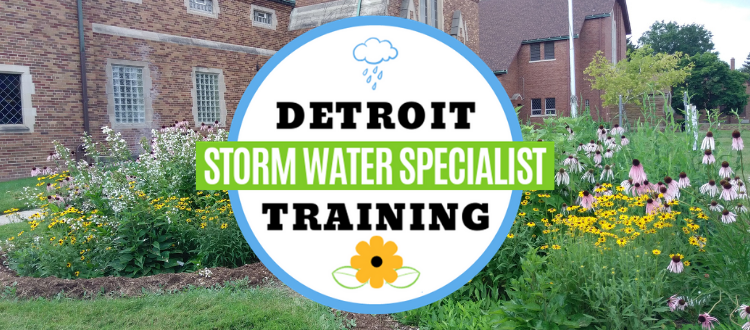 Detroit Stormwater Specialist Training (SWST)
Partners:

Tuesdays & Thursdays May 11 – July 1, 5:30-8:30pm @ St. Suzanne Cody Rouge CRC, 19321 W Chicago
Storm Water Specialist Training is a workforce development training program designed to provide pathways toward living wage employment in the new green economy. The 8 week, 16 class course instills the knowledge and skills for basic level green infrastructure (GI) monitoring and maintenance that graduates can use to obtain employment in GI. The course and hands-on opportunities are designed to cultivate a team of enthusiastic, entrepreneurial, and motivated crew members for immediate and future work opportunities in the growing field of green stormwater infrastructure. Applications are due by April 26, 2021.
Cost: $30; limited scholarships are available.
(in our 3/10 e-newsletter the course was stated as 'free', this was an error, we apologize for any confusion)
On-site childcare is available for $25 per child per night