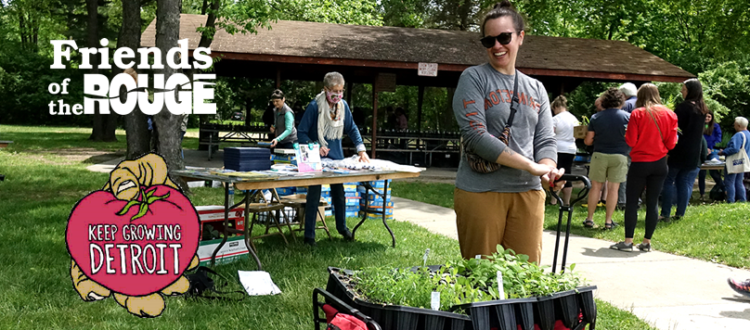 You're invited to Keep Growing Detroit and Friends of the Rouge's Fall Native Plant Market!
Date/Time: Sat. 10/1 from 10am-1pm
Rain date on Sun. 10/2

Location: KGD Farm near Eastern Market,
3100 Orleans St, Detroit
Shop for native plants at a farmer's market style gathering of Michigan native plant producers.
Enjoy tours of the KGD Farm, activities and education by allied organizations, same-day rain barrel purchases, and more!
Native Plant Vendors
Fall: The Best Time To Do Your Spring Planting!
Cooler weather, pretty colors, fewer bugs
Plants do better in Fall! Soil is warmer than in the spring. Less drought stress. You don't have to water as much. Plants get growing next spring before garden centers even have plants on the shelves.
Save Spring for enjoyment (and weeding…) plant now, for one less thing to do in spring
Save money! Nurseries often have fall end of season discounts
Make a day of it!
This event is the same day as two other great nearby events
Things to Bring
Quart and plug shoppers: bring a cardboard tray to hold your plants (think costco, or from a flat of beverages). We're working to secure a supply as well.
Your enthusiasm for native plants!
1-3 gallon pot shoppers: we'll have 7 wagons on site to help you move plants to your vehicle. But if you have your own wagon to bring, you won't have to wait!