Heart of the Rouge: a Benefit on the Banks
Tonight – August 11 at the Phoenix Mill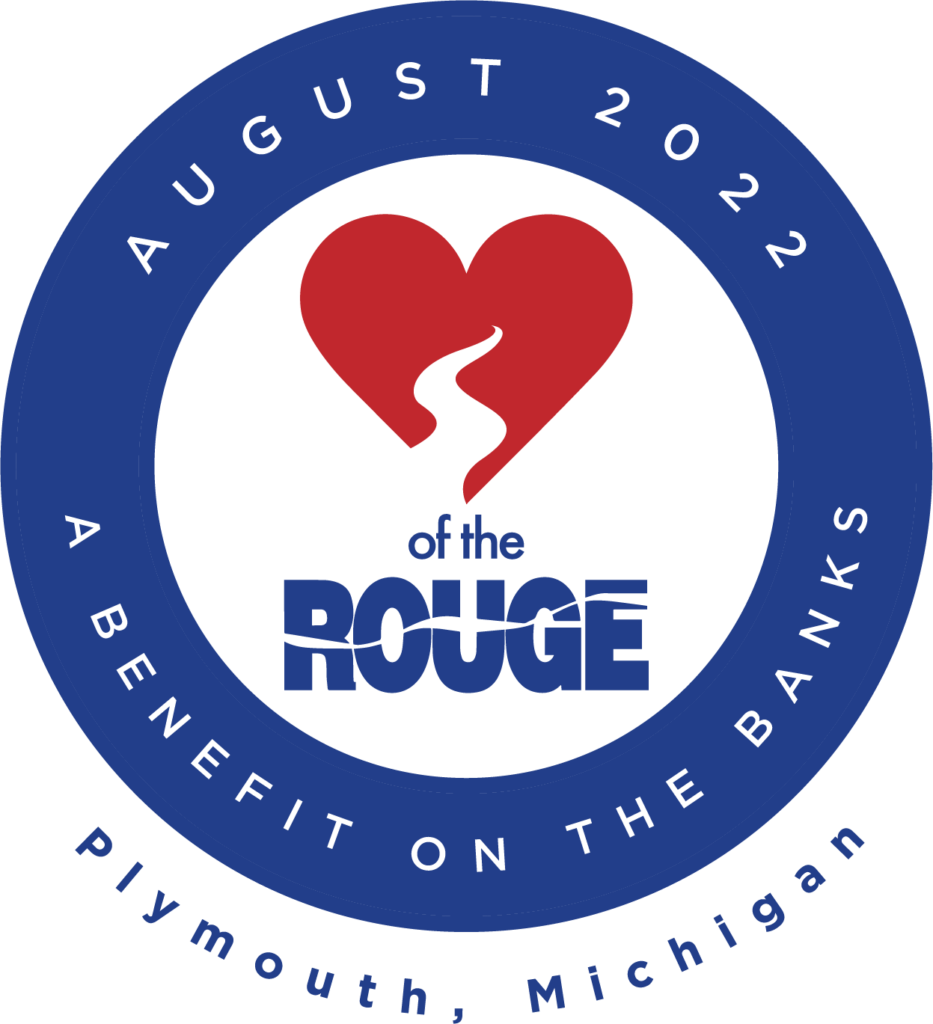 Questions – call 734-927-4900
Join the celebration of your hometown River and support its better future! Enjoy interactive river experiences with Friends of the Rouge staff & river experts at the newly restored Phoenix Mill. Relish great food, drinks, and local brews. Enjoy live music from the Michigan Philharmonic Jazz Trio. Watch a live fish-netting demonstration on the River. Experience your River and region's history at the former all-woman's factory that produced parts for the Model T and supported the WWII effort, as a part of the "Arsenal of Democracy"! View the Mill's unique historical features – like the original WWII blackout curtain beam. Meet and talk with special guests from the American Rosie the Riveter Association!
Experience an evening on the banks with Friends as you support your hometown River!
Thursday, August 11, 2022
6 – 9 PM
Location: Phoenix Mill
Address | Google Map: 15000 Edward N Hines Dr, Plymouth, MI 48170
Dress | Summer Casual – khakis, dresses, jeans – dress for your comfort!
This event is Sold Out!
If you are a sponsor and have not claimed your tickets and would like to do so, contact Lara at ledwards@therouge.org
Special Thanks to Event Partners:
---
Become a Sponsor – power year-round River action!
---
Yes! I want to pay for an event sponsorship – PRESS HERE
Please include the name of the sponsor as it should appear in all acknowledgments in the comments box.
---
Yes! I want to be invoiced for an event sponsorship – PRESS HERE
---
---
Questions about becoming a sponsor? Contact Lara Edwards at ledwards@therouge.org.
---
Our 2022 Sponsors
Rouge Sponsors
River Sponsors
Friend Sponsors
Inland Lakes Landscaping Corp.
Grissim Metz Andriese Associates
Michigan Environmental Council
TDM Troy Design & Manufacturing Co.
Plymouth Coffee Bean Company
Neighbor Sponsors
Research Analysis & Consulting
Our 2022 Host Committee
Christine Allen
Richard & Diane Cox
Mike & Nancy Darga
Annette DeMaria
Greg & Kristin Donofrio
Orin & Char Gelderloos
Marilyn & Jeffrey Gilbert
Paul Draus & Carla Gonzalez
Bill Eisenman & Susan Guenther
Karen Hanna & Stan Lisica
John Hartig
Sam & Susan Lovall
Patty & Mark Malcolm
Marie & Darren McCormick
Sara Rubino
Brandy Siedlaczek
John & Beth Stewart
Mary Kathryn Trezciak
Al & Peggy Vankerckhove
Laura Wagner
Sally Wenczel
Yvonne Willis
Brian Yopp
What questions may we answer? Contact Lara Edwards at ledwards@therouge.org