Heart of the Rouge: a Benefit on the Banks
You are invited!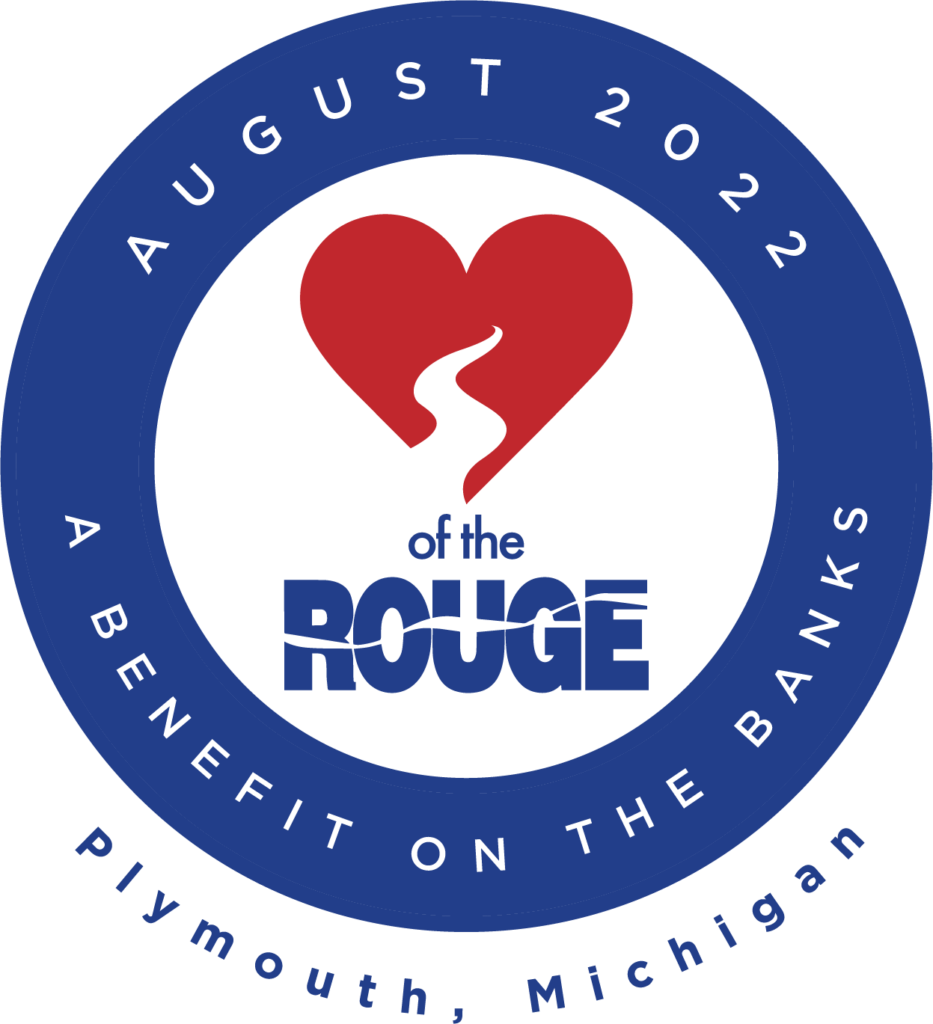 Join the celebration of your hometown River and support its better future! Enjoy interactive river experiences with Friends of the Rouge staff & river experts. Relish great food, drinks, and local brews. Enjoy live music from the Michigan Philharmonic Jazz Trio. Watch a live fish-netting demonstration on the River. Experience your River and region's history – with special guests, the American Rosie the Riveter Association – at the newly restored Phoenix Mill!
Experience an evening on the banks with Friends and support your hometown River!
Thursday, August 11, 2022
6 – 9 PM
Location: Phoenix Mill
Address | Google Map: 15000 Edward N Hines Dr, Plymouth, MI 48170
Dress | Summer Casual – khakis, dresses, jeans – dress for your comfort!
Special Thanks to Event Partners:
Purchase Tickets!
Lowest Price Tickets through July 4th: Don't miss your chance to celebrate with Friends – buy tickets at $75 through July 4th – then prices go up!
Ready for a Special Historical Experience?: Your $250 "Rouge History Experience" ticket entitles you to a special, pre-event celebration including a tour of the historically renovated Phoenix Mill and a gathering with some of the last original Rosies of "Rosie the Riveter" fame! SPACE IS LIMITED – reserve yours today and champion a better River!
---
Become a Sponsor – power year-round River action!
---
Yes! I want to pay for an event sponsorship – PRESS HERE
Please include the name of the sponsor as it should appear in all acknowledgments in the comments box.
---
Yes! I want to be invoiced for an event sponsorship – PRESS HERE
---
---
Questions about becoming a sponsor? Contact Lara Edwards at ledwards@therouge.org.
---
Our 2022 Sponsors
River Sponsors
Friend Sponsors
Grissim Metz Andriese Associatees
Neighbor Sponsors
Our 2022 Host Committee
Christine Allen
Richard & Diane Cox
Mike & Nancy Darga
Annette DeMaria
Greg & Kristin Donofrio
Orin & Char Gelderloos
Marilyn & Jeffrey Gilbert
Paul Draus & Carla Gonzalez
Bill Eisenman & Susan Guenther
Karen Hanna & Stan Lisica
John Hartig
Sam & Susan Lovall
Patty & Mark Malcolm
Marie & Darren McCormick
Sara Rubino
Brandy Siedlaczek
John & Beth Stewart
Mary Kathryn Trezciak
Al & Peggy Vankerckhove
Laura Wagner
Sally Wenczel
Yvonne Willis
Brian Yopp
What questions may we answer? Contact Lara Edwards at ledwards@therouge.org