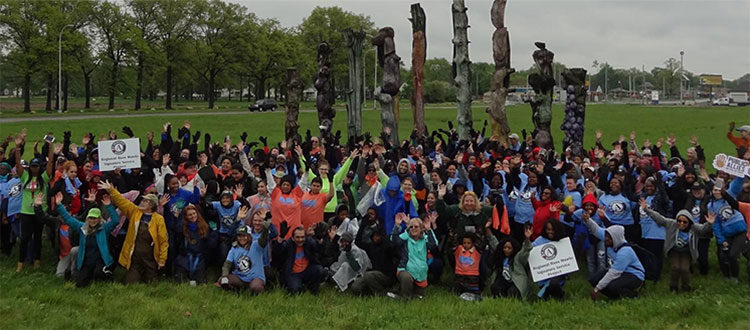 Dear Friends,
Friends of the Rouge board and staff stands in solidarity with the Black and Brown members of our watershed community and nation. We, like all of you, have been thinking deeply about the harm of racism in our country, especially considering recent events.
We acknowledge the systemic injustices and pervasive racism that occurs every day for people of color. We pledge our commitment to equity, justice, and inclusion as we begin our journey as an environmental organization – which needs to do better – in bridging the unquestionable link between social justice and environmental action.
In our response, we seek to accelerate our commitment to the environment and the quality of life for all who live within the watershed. In this, we plan to address our own connection to the enduring legacy of racism and to undo the structural elements that sustain this legacy – to do better in our own environmental nonprofit niche, to do better addressing environmental injustices disproportionally affecting Black and Brown members of our watershed.
Our role in this community is to preserve, protect and enhance the Rouge River watershed through stewardship, education, and collaboration. Friends of the Rouge values the rich racial and ethnic diversity of our watershed and pledges our resources to honor and enhance our relationships with all members of our historic watershed.
If you would like to share your perspective on how Friends of the Rouge can be more equitable, we would like to listen. Please email us at share@therouge.org to get in touch. Safety, security, health and access are the right of all people and we commit to challenging ourselves every day to ensure we are building a healthy Rouge River watershed for all.
With sincere hope for an equitable and just future,
Marie McCormick
Executive Director