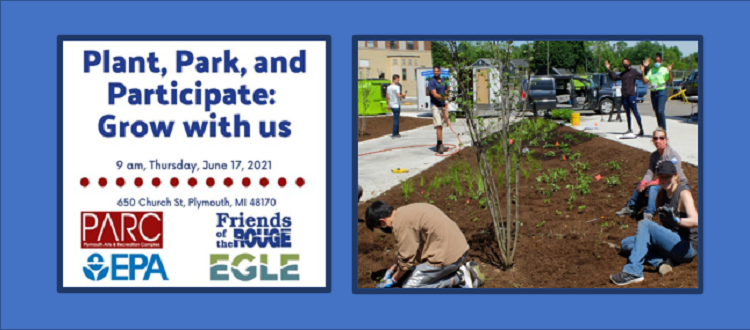 Join Us for a Celebration of the New Rain Gardens at PARC! (June 17th at 9:00 AM)
We are celebrating the new rain gardens at PARC (Plymouth Arts & Recreation Complex [map]), and you are warmly invited to join the morning festivities on Thursday, June 17th at 9:00 AM (ceremony starts at 9:30 AM).
Whether you have helped plant the new rain gardens or simply want to see their wonder, you are welcome. Please come tour the new gardens, learn about rain gardens, join the celebration, and have fun. All are welcome!