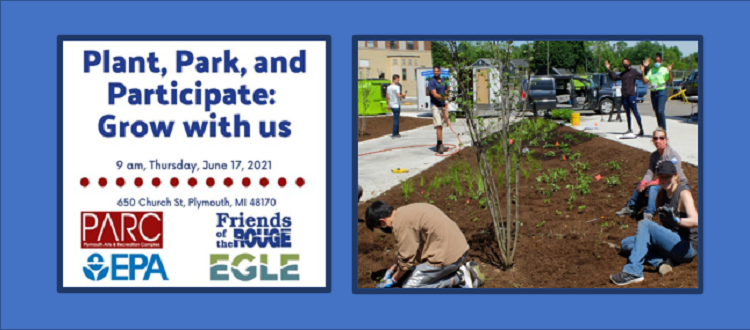 A Celebration of the New Rain Gardens at PARC!
We are celebrating the new rain gardens at PARC (Plymouth Arts & Recreation Complex [map]). Thank you all who were able to attend in person and virtually on Thursday, June 17th for our PARC Gardens ceremony, watch the recording BELOW! Please come visit the new gardens, learn about rain gardens and have fun.
Last Chance this Spring: HELP PLANT PARC'S RAIN GARDENS
Ready to get outside and get your hands dirty? Volunteers will get a brief tour and orientation to rain gardens and native plants by an expert, and then you get to play a key role working to restore your Rouge River! Your work will help birds, bees, butterflies, and pollinators, and also helps stop flooding and pollution.
---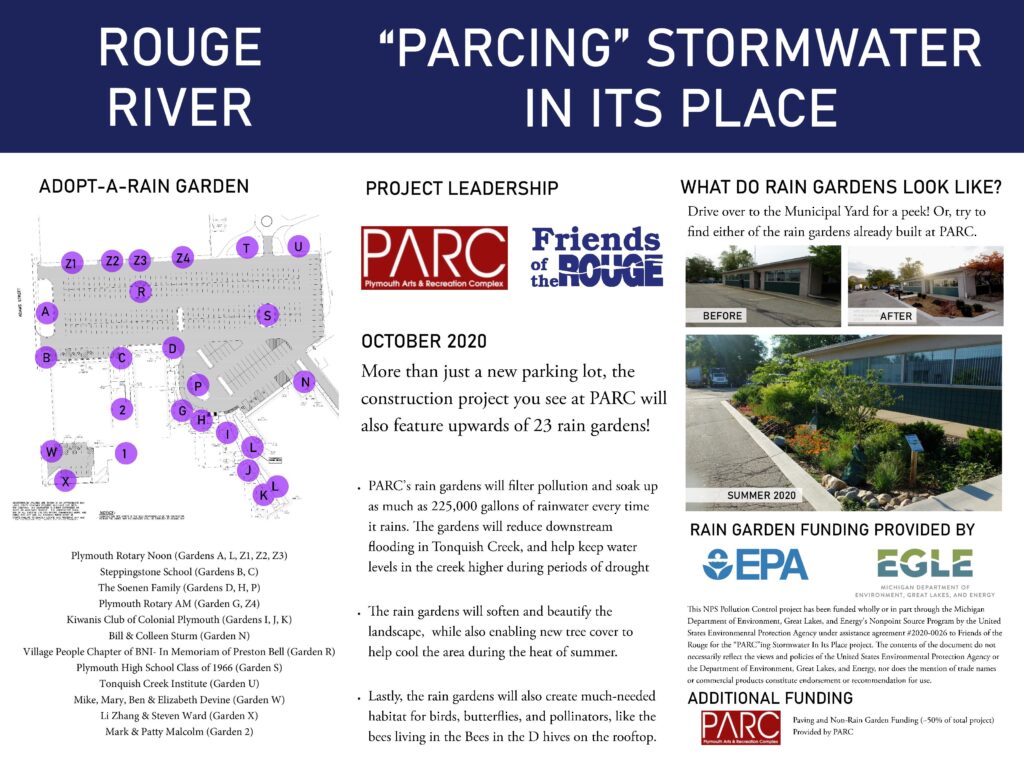 Interested in Adopt-a-Garden at PARC in Downtown Plymouth? Email Lara Edwards.
---
Check out Matthew's Interviews about the PARC Rain Gardens with WWJ Detroit!
---
Watch Our Video of the Celebration!