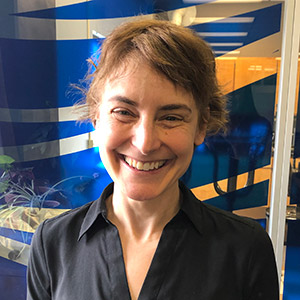 Lara Edwards has worked with Friends of the Rouge since 2019 as the team's fund development coordinator. She is thrilled to be in a position that allows her to combine her innate curiosity of people and the world with her background in science and business to advance the wonderful vision of a cleaner and more vibrant Rouge River.
Prior to working for Friends of the Rouge, Lara worked as a program and development coordinator for the environmental nonprofit ReLeaf Michigan and for 3M in strategic business development and marketing. 
She lives with her husband and three kids in Birmingham.
Lara holds an MBA from the Ross School of Business, an MS in Oceanography from UC Santa Cruz, and a BS from the University of Michigan.