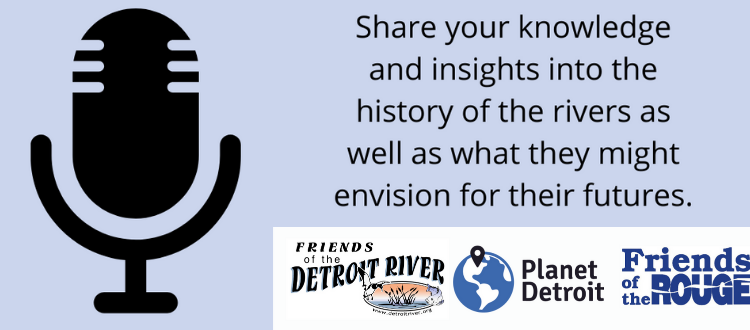 Live Event – Tell Your River Story!
The stories we tell are important! Do you have a story to tell about the Rouge River or the Detroit River? Did you grow up on the Rouge River? What is your relationship with the river today? How do you envision its future?
Help document the history of our watershed community by sharing your story. Friends of the Rouge and Planet Detroit are hosting a live "story booth" event on Saturday, August 21st from 9AM to 1PM at the Detroit International Wildlife Refuge in Trenton. Participation and attendance are free, so register today and be a part of history.