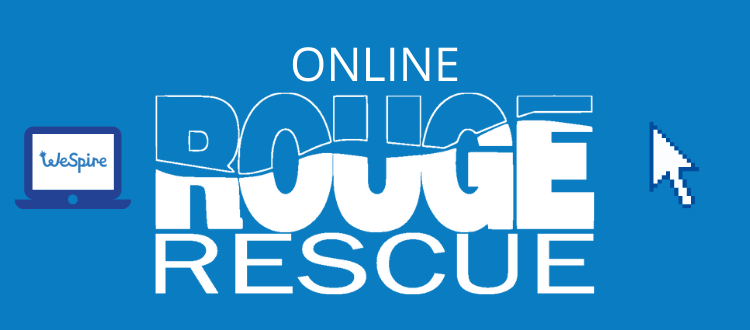 Powered by Wespire
Thank You for Helping Rescue the Rouge Every Day!
Sign up to complete challenges at home and in your community to Rescue the Rouge every day! Get points for every action you take to earn your virtual Rouge Rescue badge and be featured on our website below. There are simple things each of us can do and learn about to help improve our environment and the Rouge River for ourselves and future generations. This is a great way to get the whole family outside enjoying nature and connecting to the river.
Competition is open NOW through June 7!
Your step-by-step guide to getting started: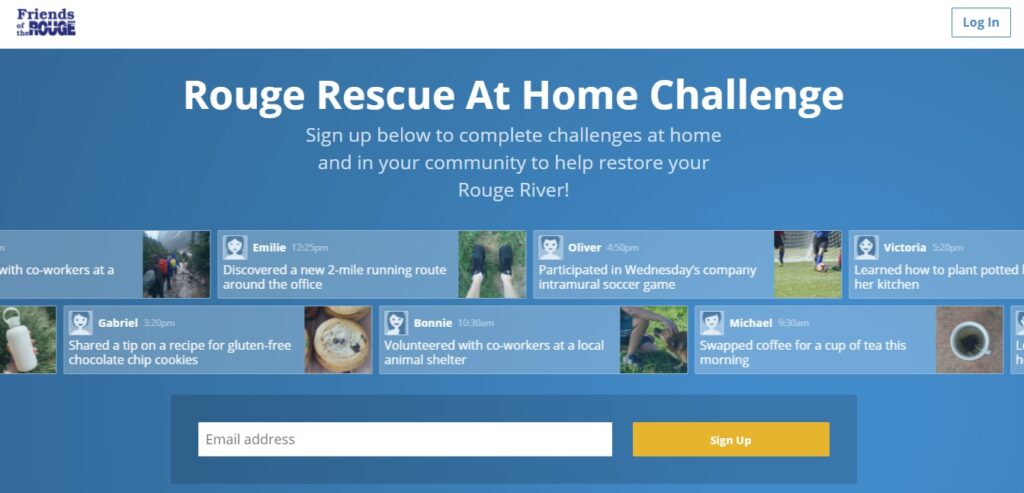 Enter your email address and click the "Sign Up" button.
Enter your first and last name, email, and create a password to log back in later. Then press the "Sign Up" button.
Next, select the Rouge River community you live in (or choose "Other" if you live outside the watershed). Then press "All done".
You're ready to get started Rescuing the Rouge every day!
For each action, be sure to read the bold text to know how to receive points. Actions with the key icon are required to earn the badge.

Tip:

Bookmark Rouge Rescue to come back each day to complete more activities and earn points!
Invite friends and family to play along to enjoy some friendly competition of who can get the most points.