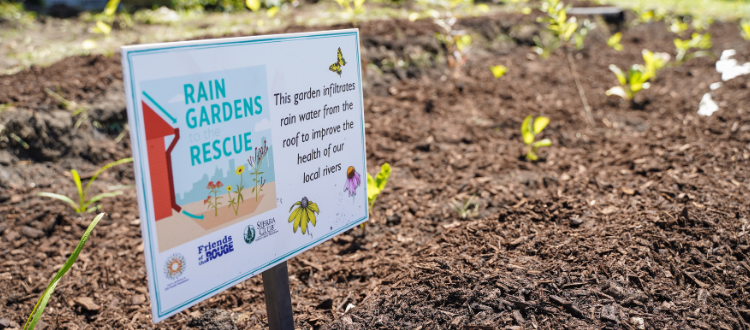 Rain Gardens to the Rescue
Partners: Sierra Club Michigan Chapter
Funded by: The Fred A and Barbara M Erb Family Foundation
Sewage and urban runoff are polluting Detroit's rivers. We invite you to help prevent this pollution by putting Rain Gardens to the Rescue! Rain Gardens are a low cost solution to urban stormwater problems. They bring joy to our gardeners and help beautify the community.
Detroit residents and civic leaders can prevent the pollution of our Great Lakes from overflow of storm-water by putting Rain Gardens to the Rescue! The Rain Gardens to the Rescue program is a series of workshops designed to teach people how to create rain gardens of their own. As volunteers become more aware and engaged in the program our hope is that they will become rain garden ambassadors in the community – assisting others with rain garden plantings and spreading the message about the importance and need for rain gardens in our communities.
The Rain Gardens to the Rescue program is a series of 5 workshops and hands-on rain garden installations.  The workshops are designed to teach you about rain gardens, their purpose and the steps to take to create a rain garden of your own.  Garden installations provide an opportunity to educate your neighbors and family to do the same. Residents and institutions (i.e. libraries, activity centers, places of faith) are encouraged to apply to participate in the program. Applications for 2022 garden will be available in early spring.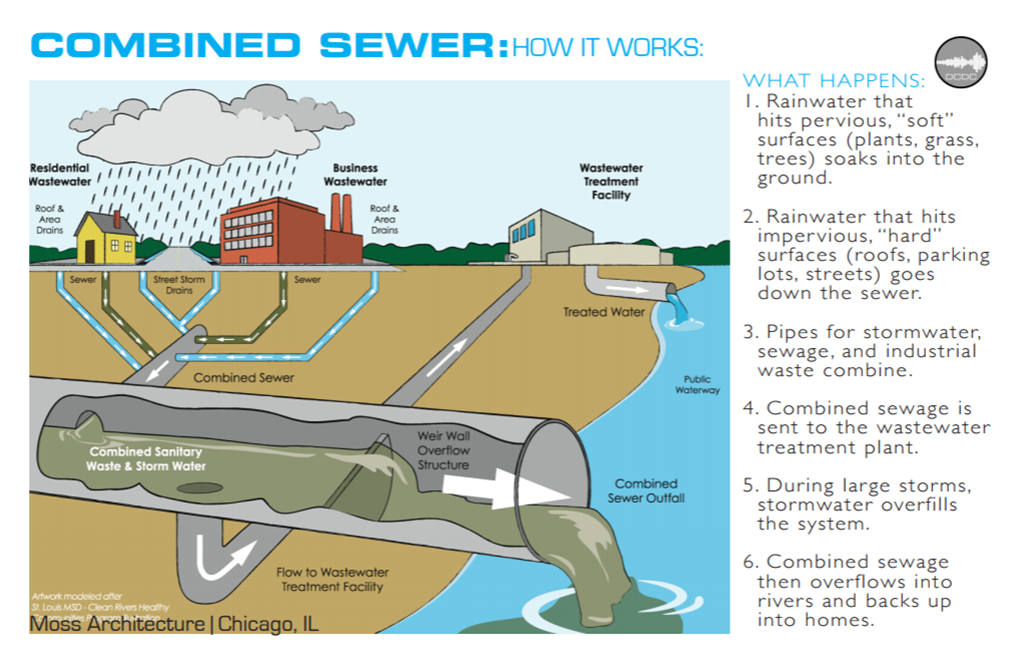 ---
2015-2021 Rain Gardens Installed
110
active and engaged residents about the value and purpose of rain gardens
80 rain gardens
since 2015 that treat over 56,000 gallons of rain water per rain event
Over 700 people
in the installation of rain gardens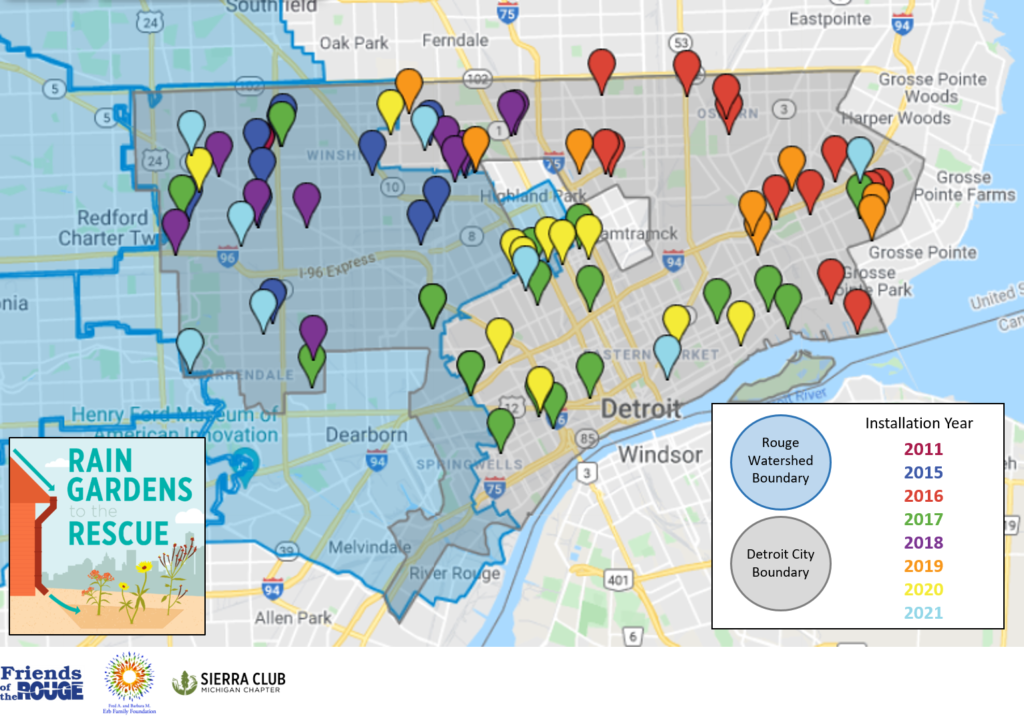 2020 Workshops
Last year's workshops were focused on residents and non-profits in City of Detroit Council Districts 5 & 6. In 2020, ten (10) gardens were installed, replacing 1,800 sq.ft. of lawn. These gardens store 9,800 gallons of rainwater each rain event and could potentially store 90,269 gallons each year!