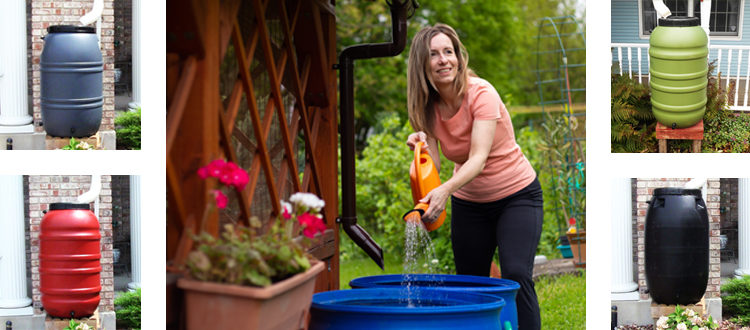 6,000 Rain Barrels for the Rouge
Save water, and save money, with a rain barrel!
Saving rainwater helps:
Press here to shop for upcycled rain barrels!
Rain Barrel Styles
Rain barrels are now available in countless styles and colors, so you're guaranteed to find one that looks great at your home. See below for a few samples, or check out what the internet has to offer! Try to pick a barrel color that looks great so you can proudly show your neighbors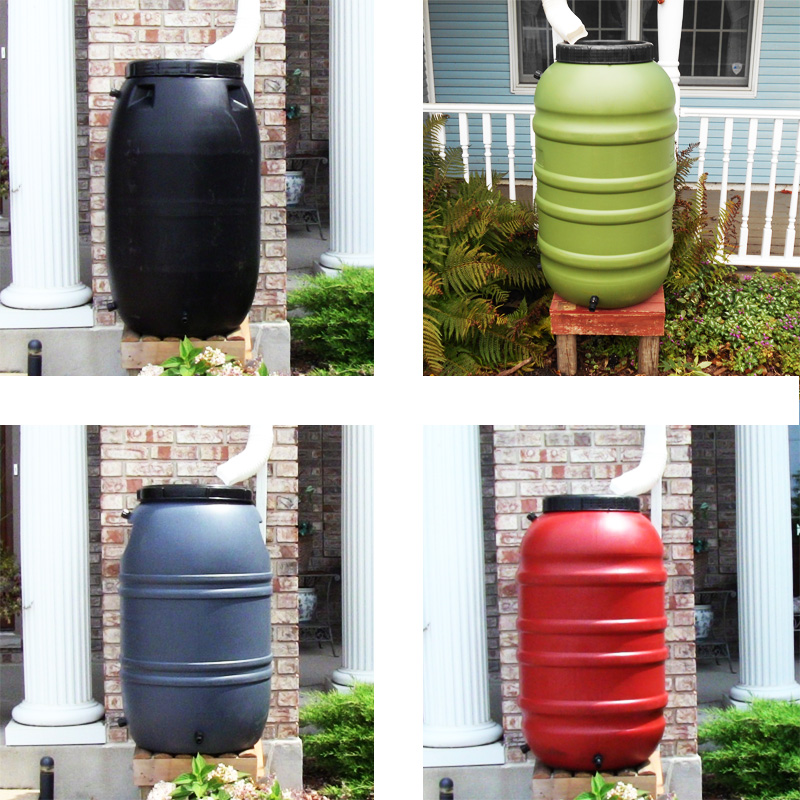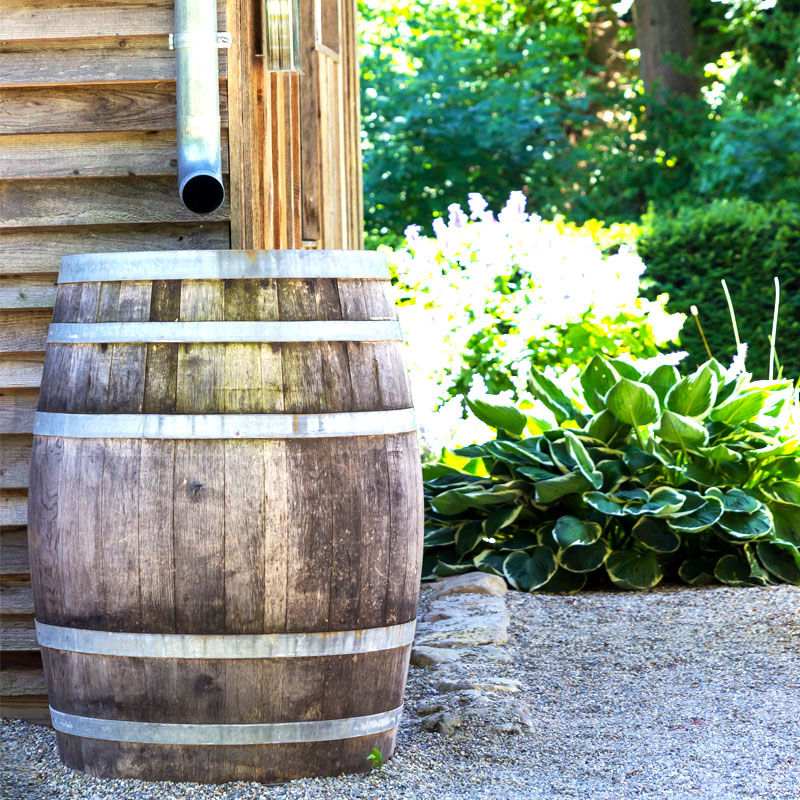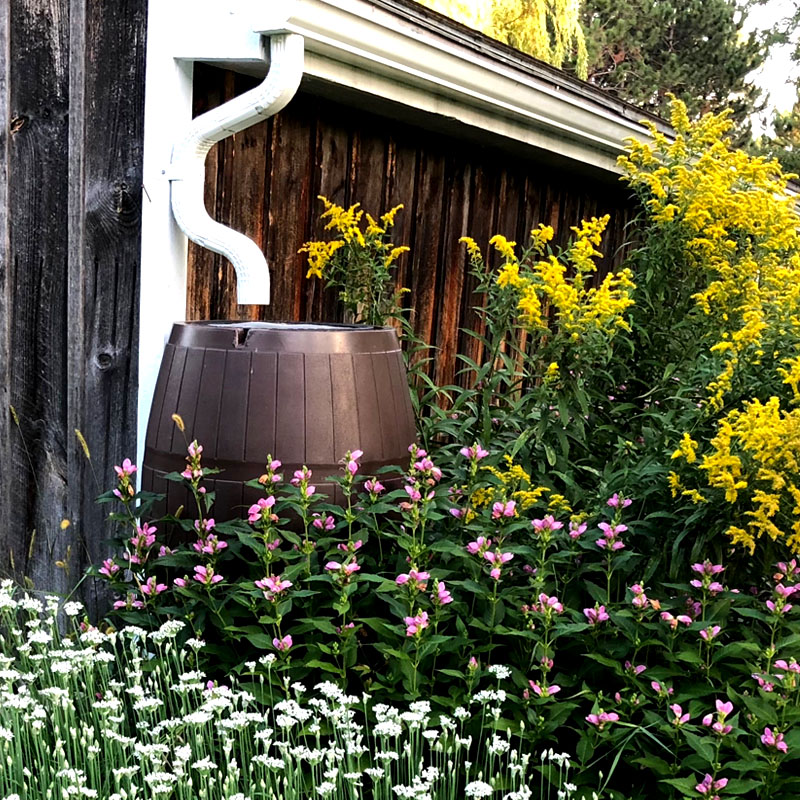 Where to Place a Rain Barrel
It is best to locate your rain barrel where:
You know you'll be able to put the water to use (near potted plants, near a veggie garden)
You have a problem to solve (e.g. water problems)
Where it will look great!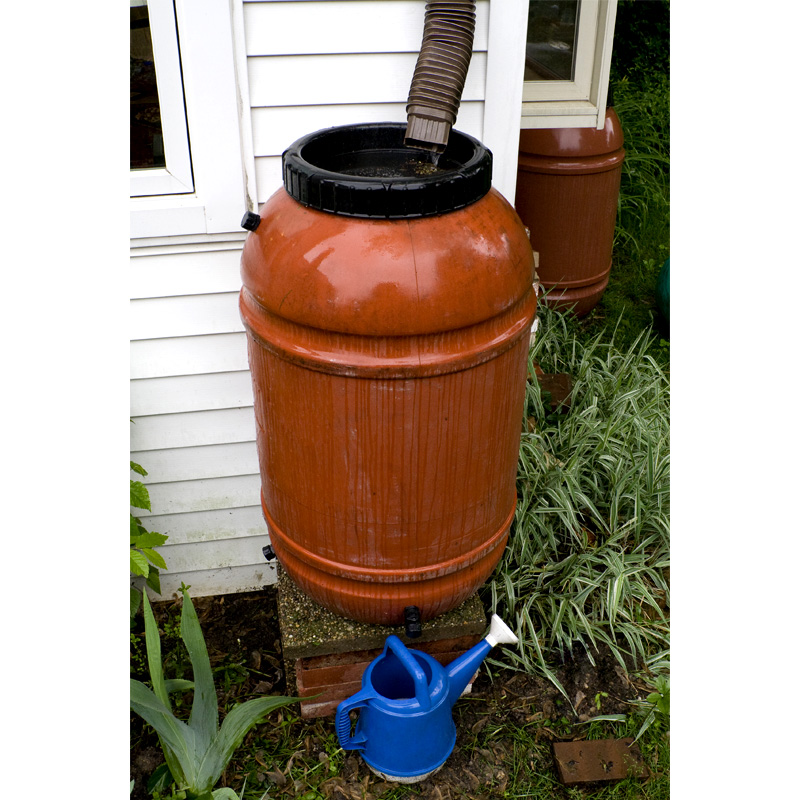 How to Best Help the River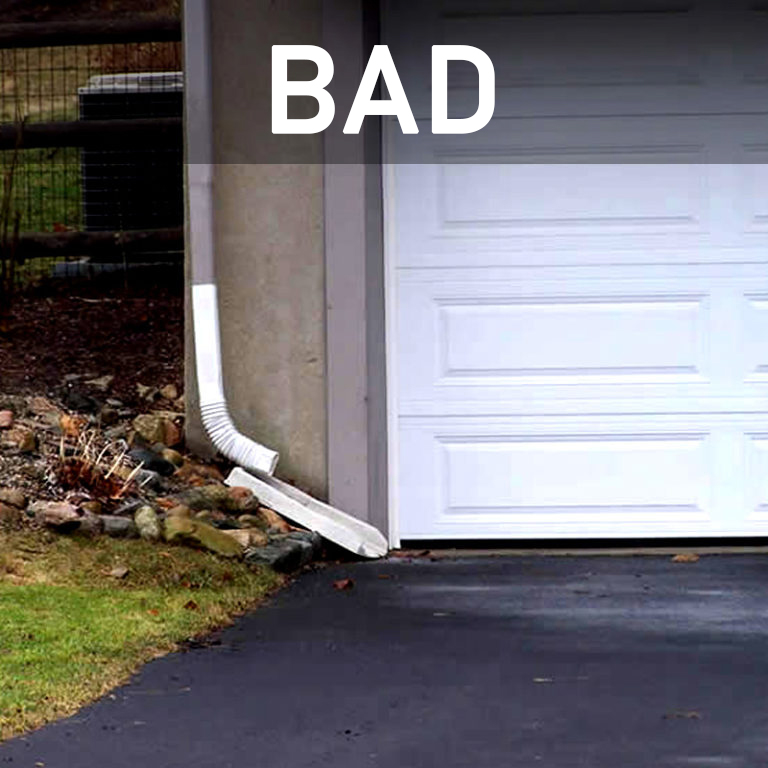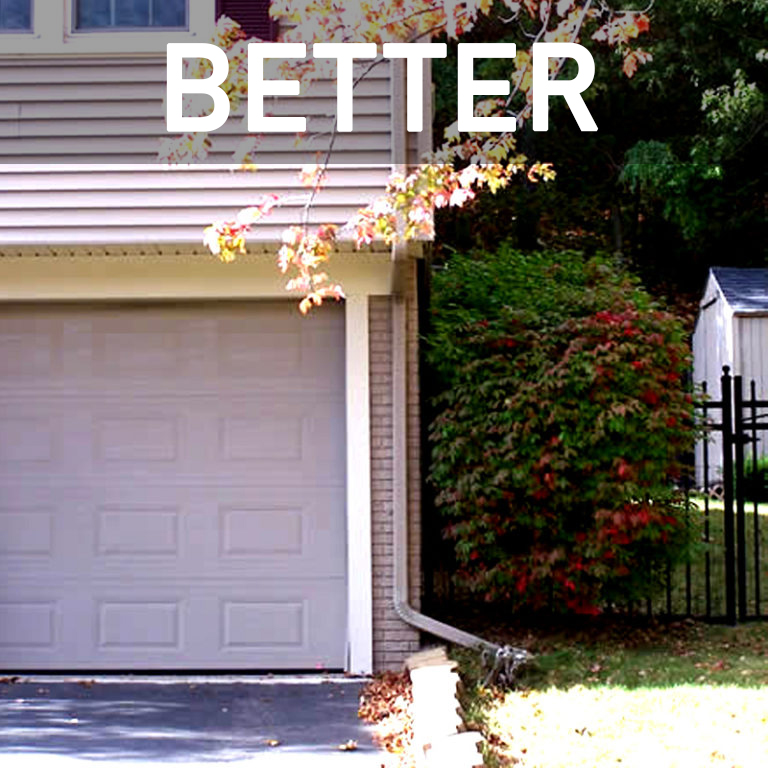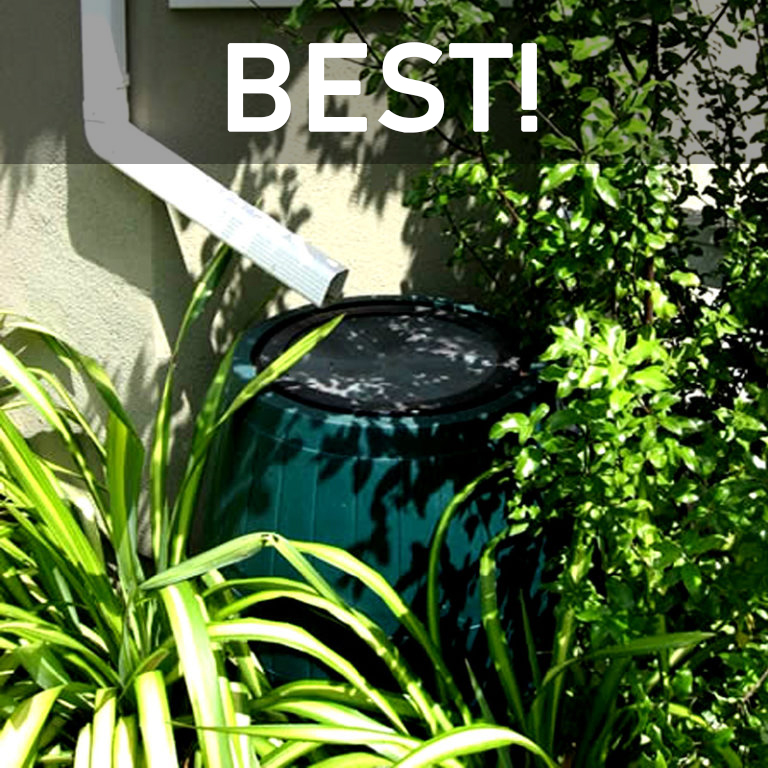 To ensure your rain barrel actually reduce flooding AND help the river, remember that you need to drain the barrel between storms. Don't think you can use the water quickly enough? PRO TIP: open the spigot slightly so that the barrel drains dry over 3-4 days. In this way, your barrel acts something like a detention basin.
Sizing / Linking Barrels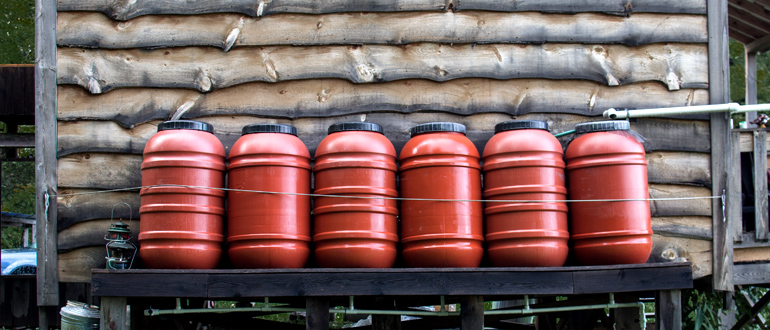 Installation Tips
Although installation methods vary depending on your barrel type and home conditions, below are a few general principles to consider.
The water has to reach the barrel. Gutter downspouts are the easiest to access, from your home, garage, or shed. Depending on how you'll divert the water, you may have options as to where to put the barrel. Place it where it will look best.
Elevate the barrel (press here for examples). You don't have to bend as far to access the spigot, and your water pressure will increase.
Wait to cut your downspout until after you've elevated the barrel. Carefully consider your best options to get the water into the barrel. Press here for some examples.
Plan for overflow. Typically, one rain barrel fills up quickly in a storm, so make sure you send the overflow water away from your foundation.
Plan for winter. You'll likely need to disconnect the barrel for winter, so that the barrel doesn't freeze and burst. Make sure that the method you choose to get water into the rain barrel still works for you after you disconnect the barrel for winter time. Press here for further thoughts on winterizing rain barrels.
Press here for a general how-to guide, with a video. Or, better yet, once you select your diverter type, check to see if the manufacturer provides a video or a how-to manual specific to your system.
Mosquitoes
Make sure any barrel you buy excludes mosquitos from accessing the water to avoid creating a public health hazard. Press here to learn more.
The lid should include mesh known as a "fine insect screen", with no more than a .0095 inch wire diameter
If your barrel has wider mesh, cover the barrel top with gravel. The gravel allows water to pass, but keeps out mosquitos.
Don't rely on mosquito dunks alone. Yes, they work, but will you remember to keep adding them all season long? Instead, ensure you buy or build a barrel that keeps mosquitoes out.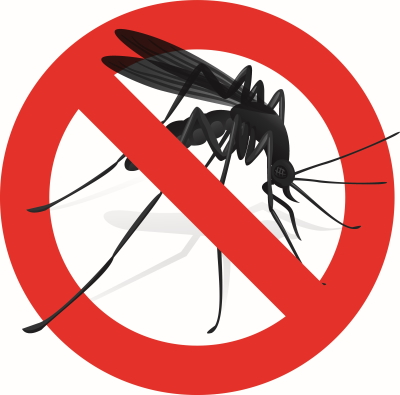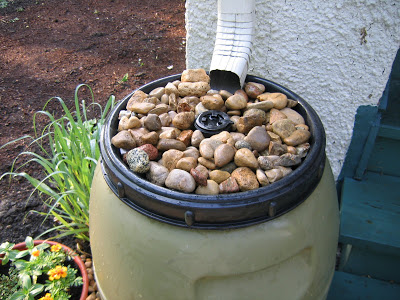 Food Safety: Use of Rainwater on Food Plants
Rain barrel water is excellent for use on trees and ornamental gardens, in part because rainwater tends to be higher in nitrogen. However, there are some concerns regarding use of collected rainwater on edible garden plants. Recent studies indicate that:
Water collected from wood shake roofs is not suitable for food plants. However, water from standard asphalt shingles is generally safe to use.
Rain barrel water should be applied to soil rather than to plants themselves.
The first few gallons of rain run-off (a.k.a. the "first-flush") generally contain the most contaminants. If possible, divert this first flush of water to the ground.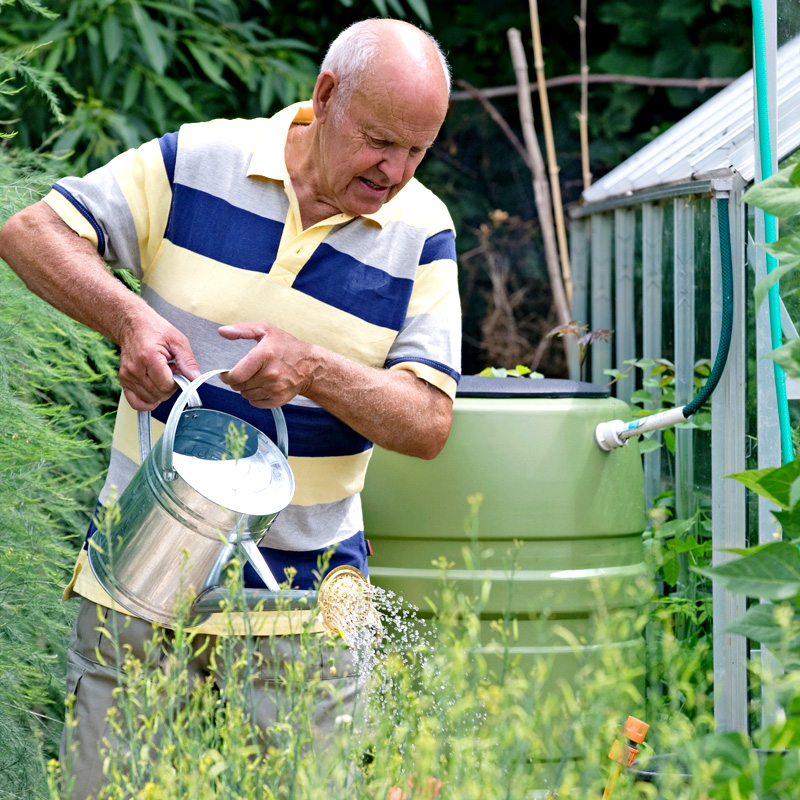 For more information on using rainwater on edible plants, visit https://www.sightline.org/2015/01/07/a-green-light-for-using-rain-barrel-water-on-garden-edibles/