Connecting people across southeast Michigan to improve the Rouge River—for enjoyment today and for generations to come.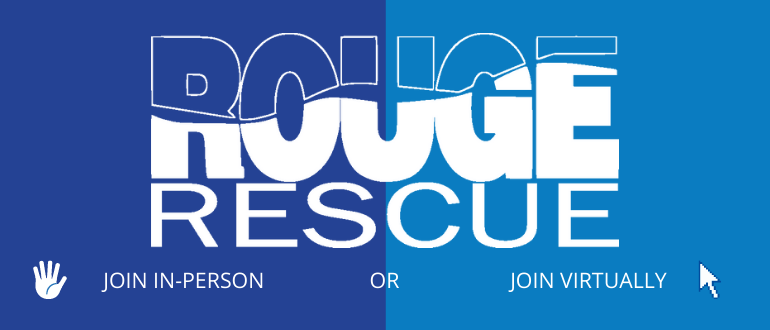 Each spring since 1986, Friends of the Rouge, in partnership with Rouge communities, brings volunteers together from across the watershed to work toward the common goal of improving the Rouge River for generations to come. Activities include trash pickup, invasive species removal, native plantings, educational learning and more!
Main Date: Saturday, May 15
In 2020, because of in-person restrictions, stay at home orders and health concerns due to Covid-19, Friends of the Rouge launched Rouge Rescue Online as a learning and action campaign through Wespire with activities everyone can do in and around their homes and communities to protect, enhance and restore the Rouge River every day!
Open NOW through June 7
Want even more virtual fun? Check out the Explore the Rouge campaign
Show Your Support for Rouge Rescue!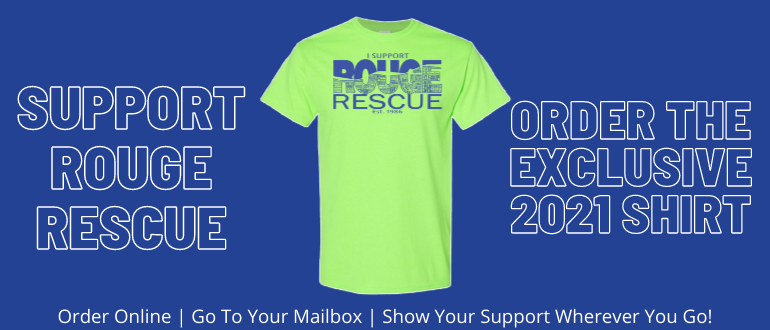 Whether you are going to an in-person event or cleaning up your own neighborhood, show your support of Rouge Rescue with our 2021 shirt! For just $15, you can own the exclusive 2021 Rouge Rescue shirt design showing off all that Rouge Rescue supports like connecting people to the river, recreation and bettering wildlife habitat and river health.
All orders are due by April 26 and will be shipped May 11 to ensure you receive your shirt in the mail in time for Rouge Rescue's main day on May 15! All proceeds help fund Rouge Rescue. Additional cost for shipping and handling.
Site Coordinator Resource Page