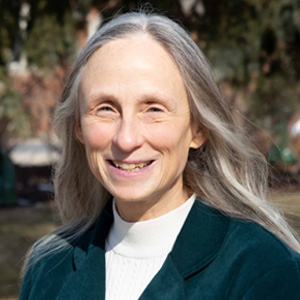 Sally Petrella has been inspiring Rouge River residents to become stewards of the Rouge River watershed for over twenty years, sharing her knowledge of the natural world and passion for its restoration.
As Monitoring Manager, Sally manages citizen scientists in collecting biological data including benthic macroinvertebrates, calling amphibians, fish, and aquatic plants. She collaborates with local, state, and national agencies to collect the data needed to assess and guide the restoration of this degraded urban river. Through her leadership, FOTR volunteers have collected a wealth of data on the watershed and its inhabitants, documenting rare and listed species as well as invasive species. As water quality improved in the Rouge River, Petrella initiated the development of a water trail as a way to engage residents with the river and build support for its restoration.
Growing up in southeast Michigan near the Rouge River, Petrella has always had a strong connection to the natural environment, Detroit, and a commitment to improving it for all. She and her husband are active in improving their neighborhood park – Rouge Park in Detroit. They spend their free time gardening, backpacking, and paddling. Petrella holds a master's degree in biology from the University of Michigan.