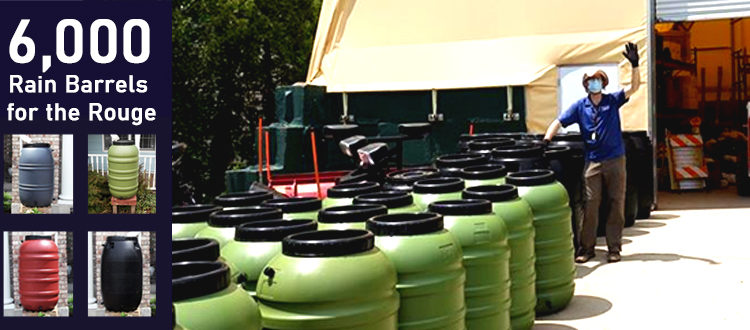 Volunteer Sign-Up for Rain Barrel Event
Thank you for your interest in volunteering for the rain barrel pre-order event! To volunteer, you must be able to lift and move the 18lb rain barrels, AND commit to following COVID-19 safety procedures (maintaining 6ft distance, wearing a mask and gloves at all times).
Your time and support help open a transmission line for low-cost rain barrels into southeast Michigan, helping hit the goal of 6,000 rain barrels for the Rouge by 2025. Our efforts together will help our community turn rain into a solution rather than a problem.
In thanks for your support, you'll receive a 20% reimbursement on your order after the event is over.