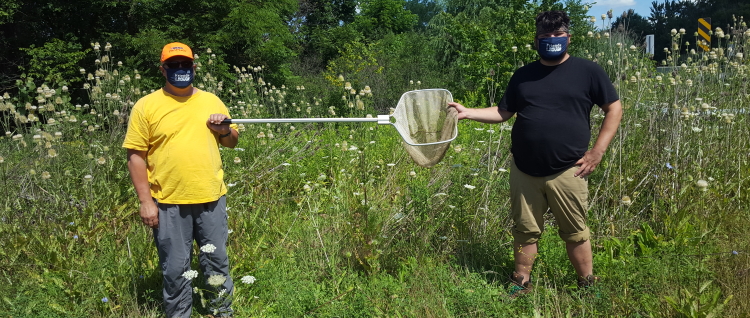 Bug Hunts During COVID-19
COVID-19 has upended all of our lives due to the speed of infection and the deadliness of the disease.  Because any in-person contact risks spreading the disease, Friends of the Rouge is limiting our events and requiring all participants in the Bug Hunts and Stonefly Searches to abide by the following procedures until further notice.
All participants must be 8 years or older.
All volunteers must fill out a health screening and sign a waiver.
Face coverings must be worn.
Six-foot distancing must be maintained.
Wash or sanitize hands frequently and not share food, water or tools with anyone outside our household group.
Any change in health status within 14 days of the event must be reported back to Friends of the Rouge.
Indoor gathering for sampling days will not be held. Volunteers will meet their team at the site. Volunteers are asked to sign up with household/bubble members as much as possible and to provide their own chair or tarp and refreshments if desired. As always, pre-registration is required, children must be accompanied by a participating adult, and groups are limited to six or fewer.