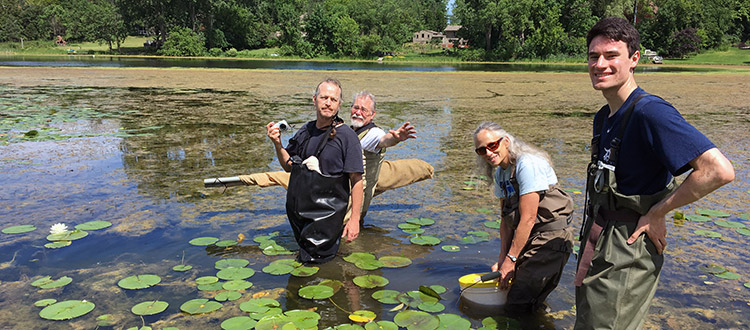 The last extensive fish survey of the Rouge River was completed by the Michigan DNR in 1995 and published in 1998 (Rouge River Assessment).  Water quality has improved since that time. The Michigan DEQ conducts limited fish monitoring in the Rouge every five years and the DNR conducts occasional targeted studies. FOTR has updated a species list as well as a list with photos (Species list, below) of some species based on our recent surveys. Here is a map of all sites.
In 2012, Robert Muller began working with FOTR staff and volunteers to conduct fish surveys in the Rouge River. The work began as an internship and continues today and is providing some of the most up-to-date data on Rouge fish communities.
Surveys & Reports
FOTR RECRUITS VOLUNTEERS to assist with surveys in spring, summer and fall.
Species of Fish Found in the Rouge River
*Species marked as RED need high dissolved oxygen and cool water temperatures. Press on names for photos.
Species, Common Names, and Links to Photos