Board Elections Notice and Candidates
TO THE MEMBERS OF FRIENDS OF THE ROUGE – November 13, 2017
NOTICE IS HEREBY GIVEN that board elections will be held following the final meeting of the Board of Directors on December 13, 2017 at 6:00pm at the University of Michigan in Dearborn, Michigan. This meeting of the members will be held for the purpose of considering and acting upon a slate of member representative nominees for election to the Friends of the Rouge board of directors.
Any FOTR member in good standing is entitled to one vote in person at the meeting or by proxy (maximum two (2) votes per member household).
By order of the Board of Directors,
By: Susan Thompson
Its: Secretary
---
How to Vote – Election Details
Annual Friends of the Rouge Board elections will take place at 6pm on December 13, 2017 at the University of Michigan's Environmental Interpretive Center, Room 119, 650 Church Street Suite 209, Plymouth, MI 48170.
Any Friends of the Rouge member in good standing who is unable to appear at the annual election on December 13, 2017 may vote by proxy. Voting members not planning to attend the meeting are requested to print out the 2018 Proxy Ballot; sign, date and return it to the FOTR office no later than COB December 12, 2017.
Please remember, votes are limited to two (2) per household. Any ballots received beyond the 2 ballots from the same household will not be accepted.
Mailed ballots must be received in the Friends of the Rouge office at 650 Church Street Suite 209, Plymouth, MI 48170 by 5 p.m. on December 12, 2017.
TO VOTE: Print out the Friends of the Rouge 2018 Board Elections Ballot, choose no more than six (6) candidates, sign the ballot along with your contact information in the spaces provided and mail to:
Laura Wagner
Board Recruitment Chairperson
Friends of the Rouge
650 Church Street Suite 209
Plymouth, MI 48170
or via email to Laura Wagner
Subject line:  2018 FOTR Board Ballot
lwagner@therouge.org
Press here to print out the 2018 Proxy Ballot.
Nominations were requested by direct mailing and e-mail solicitation to the general membership and public in October 2017. The candidates listed below were received as a result of the request for nominations and existing board members seeking re-election. Individuals have been confirmed by the Friends of the Rouge Board of Directors.
2018 Board Election Nominees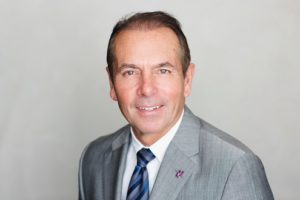 John P. Kelly
Attourney
Kelly & Kelly, PC
John is an attorney with Kelly & Kelly, PC — a law firm located in the City of Northville John started with his wife, Michele D. Kelly, in 1988. The law firm employs 7 lawyers and focuses on divorce and family law, criminal law, probate and estates, real estate, and business law.
John is a member of the Michigan Bar Association, the California Bar Association, the Michigan Association of Certified Public Accountants, and the Probate and Business Law Sections of the State Bar of Michigan. John is a licensed Residential Builder and an Arbitrator for the American Arbitration Association. He has a Bachelor of Arts in Accounting from Michigan State University and a J.D. from the University of Detroit Mercy School of Law.
John handles cases in Probate and Circuit Court and represents clients in contested will, trust and estate contests. He has extensive experience in estate planning, business legal matters, buy-sell agreements, and commercial and residential real estate. As a CPA and Attorney, he advises start-up businesses and its owners and counsels established business entities. His representative clients include: computer equipment and accessory sales, printing and reproduction organizations, franchises, fitness facilities and health clubs, an assortment of small business, and may individuals.
John and Michele proudly have 4 children and 7 grandchildren. All 4 of their children are industrial, independent workers running or participating in local businesses.
John and Michele have been active in the local community for more than 30 years generously supporting numerous local school events, civic functions and charitable activities. He is the President of the Northville Rotary Club, a director of Tipping Point Theater, a member of Oak Pointe Church, a member of Our Lady of Victory Parish, a member of St. Thomas Parish, a member of the Northville Chamber of Commerce, a member of the Northville Historical Society, and a member of the Northville Downtown Development Authority. John has served as a cub scout leader, a soccer coach, and as a member of Northville Parks and Recreation.
John is an outdoor enthusiast enjoying cycling, golfing, scuba diving, fishing, hiking, and skiing/snowboarding. He and Michele travel frequently embracing the culture of people and places in other lands. He has a passion for outdoor recreation for active and passive activities. One of his current and on-going projects is an effort to make the Rouge River paddle-able for kayaks and canoes from Downtown Northville along with "daylighting" the river in the area of Northville Downs. In May, 2017, he energized the Northville Rotary Club to participate with Friends of the Rouge and 100 volunteers in removing woody debris from a ¼ mile portion of the Rouge River. Volunteers removed several tons of woody debris, built a boat launch, and removed invasive species. The Northville Rotary Club has embraced this project as one of its featured service projects. Under his leadership, the Northville Rotary Club is engaged in building a school in Ghana, partnering with a Detroit neighborhood in establishing and maintaining community gardens, and planting trees and installing a bicycle repair station in Maybury State Park.
Mike McNulty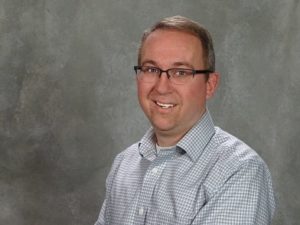 Manager, Environmental
ITC Holdings Corp
Mike graduated from the University of Michigan-Dearborn with a BS in Environmental Science in 2000. While there, his senior research project was studying the relationship between groundwater and surface water quality in the Rouge River Watershed. Following graduation, he worked for Environmental Consulting & Technology, Inc. for several years assisting on and managing a variety of community and watershed based water quality projects. He then moved on to Marine Pollution Control where he worked as a project manager for four years, handling the day-to-day environmental affairs of a local electric utility client.
For the past 9 years, he has held the position of Manager of Environmental for ITC Holdings Corp, located in Novi, Michigan. ITC is an electric transmission utility that operates the high-voltage transmission infrastructure in Michigan and other Midwest states. Mike manages the daily environmental compliance of the company, including compliance obligations with respect to waste, air and water quality regulations. He also heads up the company's Green Team which leads efforts related to environmental stewardship within the company's facilities and in the communities in which ITC serves. Mike has been involved with the Friends of the Rouge for most of his adult life and served on the Board of Directors for 6 years, from 2011-2016.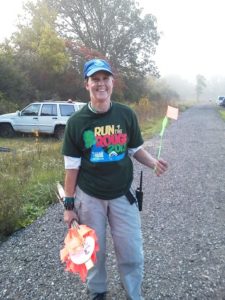 Susan Thompson (incumbent)
Wayne County Department of Public Services, Water Quality Management Division
Sue is a long time FOTR volunteer and member. She is currently the FOTR Board Recording Secretary and serves on several FOTR committees, including Fund Development, Membership, and the PI Task Force. A Bug Hunt Team Leader, she is seen frequently in waders with a net, chasing down elusive benthic macroinvertebrates in the Rouge River and its tributaries. She also is a long-time Frog and Toad Surveyor, and Rouge Rescue participant.
A 27-year employee of Wayne County Department of Public Services Water Quality Management Division, Sue is dedicated to protecting and restoring water resources. She coordinates and performs a wide variety of water quality monitoring projects in the Rouge River watershed and throughout Wayne County. A few examples of projects include: conducting a bug hunt program that involves over 400 student volunteers; physical and chemical water quality monitoring, and illicit discharge detection and elimination (IDEP).  She is a presenter in the nationally-recognized IDEP training program she assisted developing that trains investigators methods used to detect and eliminate illicit discharges. During her free time, she enjoys being outdoors hiking, skiing, biking, and volunteering at Detroit's historic Redford Theatre.
Drew Hoffman (incumbent)
CPA
Pricewaterhouse Coopers LLP
Drew is currently the Board Treasurer and Chairperson of the Friends of the Rouge Finance Committee. Through this committee he has shared knowledge on budget considerations as well as investment opportunities. He has been give the chance to assist the organization in the development of an investment portfolio which will allow for growth, while providing a cost savings by circumventing fees charged by traditional investment institutions. He hopes to increase his level of involvement with the organization through future board membership.
He believes that Friends of the Rouge is a worthy cause, which brings community members together to support the ecosystem through educational and collaborative means. He believes he can continue to benefit the organization through his finance/accounting experiences. He is currently a certified public accountant with the public accounting firm, PricewaterhouseCoopers, LLP and believes that he would bring a great deal of knowledge to the organization through both his educational and professional backgrounds.
WRITE-IN NOMINEES
Manja Holland, PhD
Regional Education Manager
National Wildlife Federation's Great Lakes Regional Center
Manja works to engage and empower diverse communities to create pollinator/wildlife habitat with a key aim of improving both wildlife and human health. This includes providing more opportunities for kids to gain an appreciation and understanding of the natural world and interconnectedness of all life. Manja collaborates and partners with a wide variety of community organizations to achieve these goals. On the ground efforts are centered around community hubs such as schools and houses of worship.
Manja came to NWF in 2016 from the University of Michigan (U-M), where she was a postdoctoral fellow/assistant professor with the Michigan Society of Fellows. As a Michigan Fellow, she proposed and co-chaired the Winter 2011 Theme Semester on Water for the U-M College of Literature, Science, and the Arts. The Water Semester included 75 courses and 100 campus events involving 60 campus units, 12 community partners, and over 15,000 attendees. She then served for several years as Research Programs Officer for the U-M Graham Sustainability Institute where she worked on a variety of research and educational programs, including the establishment of the U-M Water Center. During this time she was also a lecturer for the U-M College of Literature, Science, and the Arts. Manja earned a B.S. in Biology from Carleton College, an M.S. in Environmental Toxicology from Cornell University, and a PhD in Ecology from the Yale University School of Forestry and Environmental Studies.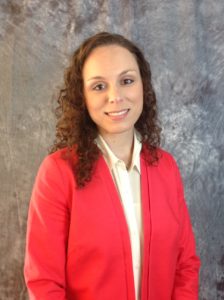 Betsy Palazzola
Project Manager
City of Detroit Housing and Revitalization Department
Betsy Palazzola works for the City of Detroit Housing and Revitalization Department, where she manages projects within the City's Declared Disaster Recovery grant portfolio, which is dedicated towards increasing the Detroit's resiliency, primarily through strategic planning and implementation projects focused on green infrastructure. Several of these projects are located within the Rouge River watershed. She helped to create the new Office of Sustainability for the City and continues to be very engaged with sustainability activities and growing the Office. She has been with the City of Detroit for five years, formerly in the Mayor's Office on special projects and serving as a Strong Cities, Strong Communities Fellow prior to that. Her background includes extensive work in the public and non-profit sectors working on grants and projects focused on environmental and municipal policy and operations. Betsy has a Graduate Certificate in Finance from Walsh College and a Masters of Public Policy and Bachelors of Science from the University of Michigan. Her time growing up in rural Michigan and traveling the State has given her a strong appreciate for the natural environment and protection of Great Lakes resources.
I am interested in serving on the Board of Directors for the Friends of the Rouge due to the critical and instrumental role the organization has played in improving ecosystem quality and public appreciation of the Rouge River. My work has further enhanced my interest in the Rouge, especially as many of the projects that would improve river health also hold incredible potential to improve quality of life for residents. I grew up in rural Michigan, playing in creeks, and I would love for more children in Detroit and southeast Michigan to have those experiences. Ensuring protection of water quality, increasing safe access to the river, and providing greater public education are all activities that Friends of the Rouge promotes and I have a strong appreciation for the organization. Professionally, my work at the City of Detroit often falls into the Upper Rouge Tributary area, and participating on the Board could help increase dialog between our organizations. And as an adult, I am renovating a home near the Detroit River in Jefferson Chalmers. While the two rivers have very different personalities, I would love to see additional investment along the Rouge, like there has been for the Riverwalk and the upper Detroit River parks. Our investigation into possibilities for a Rouge River Greenway are very early but incredibly exciting; if we created a Rouge River Greenway, it would connect the Rouge River Water Trail and Rouge Green Corridor concepts, opening up miles of riverine access and spurring additional reinvestment.
*Please note that additional candidates will be added to this website-based list throughout the voting period, pending candidate consent.  Additional nominations will be taken from the floor at the election meeting on December 13, 2017.