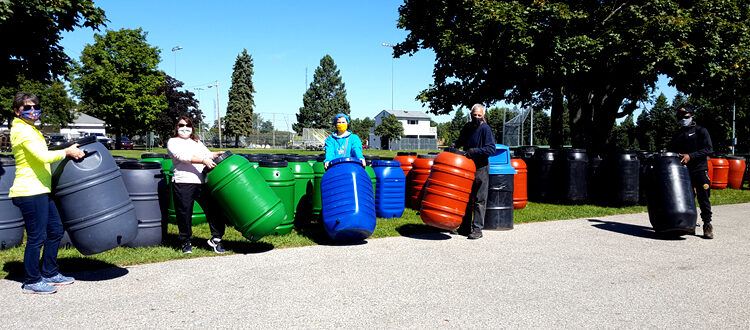 LATE PICK-UP POLICY
No refunds given on orders not picked up. If you are unable to pick-up on your pre-arranged date, you must make alternative arrangements at least 48 hours BEFORE the event. Without advanced arrangements, late pick-ups are not guaranteed, and may be charged a 20% or $25 restocking fee (whichever is larger). FOTR's storage space and staff resources are too limited to permit exceptions to this policy. For products unclaimed more than 30 days beyond the originally scheduled pick-up data, FOTR reserves the right to re-purpose the product for other uses without reimbursement.
CANCELLATION / REFUND POLICIES
FULL REFUND: Orders cancelled before order deadline will be refunded in full, less credit card processing fees.
Pick-up event order deadlines: 10 days prior to event.
SPRING Mail order plant kit deadline: 3/29/2021 at 8am.
Mail order full flat deadline: prior to product shipment.

PARTIAL REFUND: for orders cancelled after the full refund deadline but prior to pick-up or shipment, refunds are not guaranteed, subject to FOTR's capacity to cancel orders with vendors. If refunds are possible, partial refunds will be issued in whatever amount FOTR is able to cancel with the vendor, less a 20% or $25 restocking fee (whichever is larger).

WARRANTY POLICIES
RAIN BARRELS
For warranty issues, FOTR shall assist customers in making warranty claims with the product's manufacturer. No returns on products without an approved warranty claim.
Review Upcycle warranty policy.
PICK-UP NATIVE PLANTS
Native Plants will be presented for pick-up in good condition. FOTR does not guarantee plant survival. Our liability ends once presented for pick-up. If you are not satisfied with plant conditions at pick-up, a replacement will be issued immediately, or, if not available, a refund shall be issued within five business days. No warranty available for late pick-up plants: we do not have the capacity to keep plants watered beyond the scheduled pick-up period.
MAIL-ORDER PLANTS
Native Plants will be delivered in good condition. FOTR's liability ends after plants are delivered. Claims of damage in transit must be submitted to FOTR within 24 hours of receiving shipment OR to Cardno within 72 hours. If damage is not reported within these timeframes, return will not be accepted. If you are not satisfied with the quality of mail order products, Cardno will refund you money or replace any defective product within five days of your receipt the product. See complete terms and conditions.