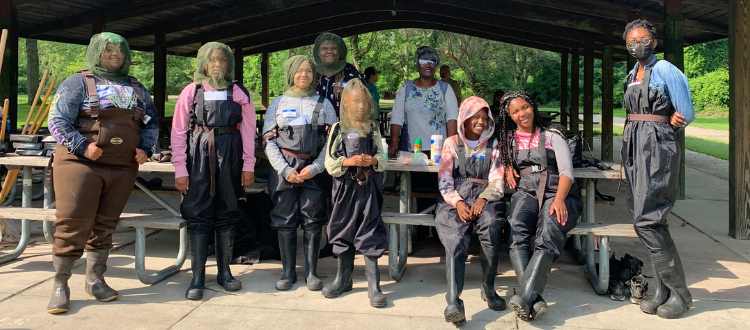 New STREAM Girls Certified
On July 15, eight (8) girls from Inkster's Camp Inspire learned how to survey a stream, collect bugs and fish, tie a fly and cast a fly rod. FOTR partnered with Trout Unlimited to bring the STREAM Girls program to the Rouge River in 2021 and 2022. The girls enjoyed their first experience in waders while braving mosquitos and the heat. The goal of the Stream Girls program is to expose girls to fly fishing at an age when they often turn away from science and the outdoors.
Learn more about Trout Unlimited and the Stream Girls Program by clicking the button below.