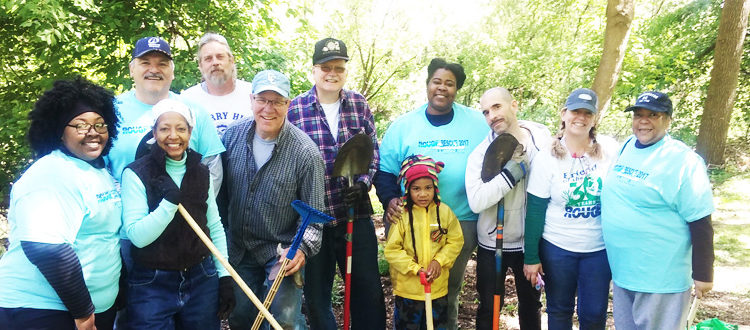 Connecting Rouge River Communities
Each spring Friends of the Rouge, in partnership with Rouge communities, brings volunteers together from across the watershed to work toward the common goal of improving the Rouge River for generations to come. This annual river clean up event, known as Rouge Rescue, began in 1986 with volunteers removing large quantities of trash from the river.
As river sites improved public perception of the river shifted away from the thought that the river was just an open sewer and a place to dump trash. Today much of the event is focused on restoration and volunteers also work to remove invasive plants from the river corridor, install native plantings and stabilize stream banks to improve the health of the river. Wood in the river is managed to reduce localized stream bank erosion, slow the flow of the river and provide habitat for fish and other organisms using the Woody Debris Management 101 method.
















See the great work completed by our volunteers over the years!
















*Numbers given were based on reported data from sites, some numbers are rounded- see full reports below for more info