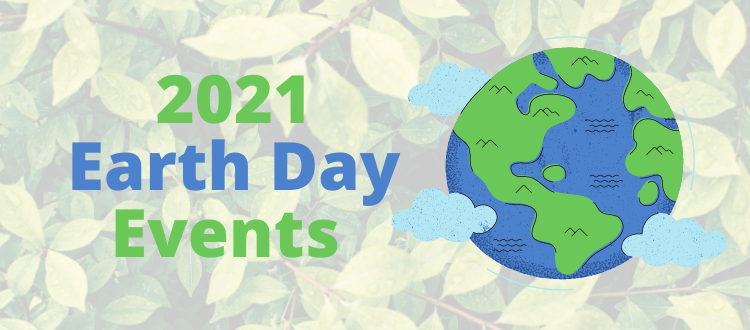 It's the 51st anniversary of Earth Day! Celebrate with us by helping out at a local cleanup event, getting out on your cleanup, joining a virtual webinar, or entering a contest.
Saturday, April 17
Detroit River Coalition: Earth Week Celebration (April 17- April 24) – Learn More
The Detroit River Coalition encourages you to get out

on your own

from April 17-24 along the Iron Belle Trail to clean up litter. Bring your family or meet up with friends or colleagues to clean up the Detroit River. There are several dumpster locations to drop off your trash bags and scan the QR code on the dumpster to tell us how much you cleaned up, post a photo AND enter to win the grant prize, a new Shinola Detroit bike! (See website for all contest details).
You can also enter the Art or Photo Contests for Adults and Youth NOW through April 22 and with more great prizes!
Thursday, April 22- EARTH DAY!
Friends of the Rouge Rain Gardens 101 – Register here
12:00 PM – 1:00 PM
VIRTUAL WEBINAR
Join Friends of the Rouge to protect your home against flooding AND help birds, bees, and butterflies with a RAIN GARDEN! Get oriented and get going through the FREE livestream lunch & learn on Earth Day.
Grosse Ile Nature & Land Conservancy: Climate Change in Your Backyard Webinar
7:00 PM – 8:30 PM
VIRTUAL WEBINAR- Zoom Meeting ID: 844 0054 2725, Passcode: 068271
This presentation highlights climate change impacts in the Great Lakes. Contact them at GINLC.education@gmail.com.
Saturday, April 24
All April and May
Friends of the Rouge: Online Rouge Rescue – Connect now
Join Rouge Rescue

right at home

with the online Wespire platform. Sign up now and complete activities on your own time through June 7 to earn points to get a virtual badge and be a true Rouge Rescuer. Through simple actions you can do in your home, in your yard or in your community, you can help Rescue the Rouge every day! Learn more at therouge.org/online-rouge-rescue or go to therouge.org/rouge-rescue to sign up for upcoming in-person events and order your 2021 Rouge Rescue shirt!
Make an Earth Day Impact with Friends! (through April) Earth Day Fundraiser with a gift for YOU and the Rouge River! Donations make a difference! You can make a beautiful difference with Friends for a better River! Choose your impact and make it grow! Donate today and receive a hand-crafted magnet celebrating the Rouge River for any gift over $50, while supplies last!