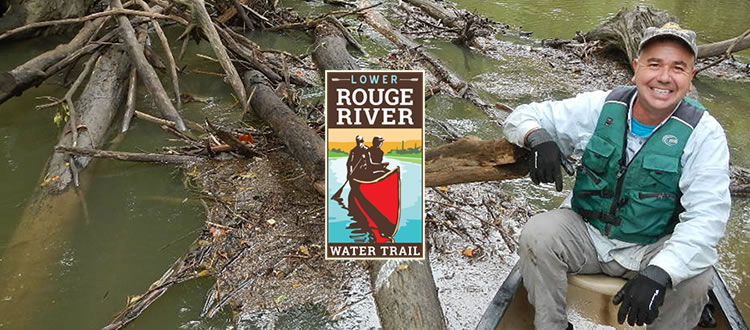 April 2019's Lower Rouge River Water Trail Public Open House
Friends of the Rouge (FOTR) has been working on a strategic planning process to develop a water trail along the Lower Branch of the Rouge River. The water trail would begin in Canton Township and flow east for 27 miles through nine communities before it connects with the Detroit River.
At the April 11, 2019 Public Open House, we reviewed the plan with participants.
View a draft of the Strategic Plan for the Lower Rouge River Water Trail
Give your input, share your thoughts, have your say
Connect with fellow river users and learn how to get involved