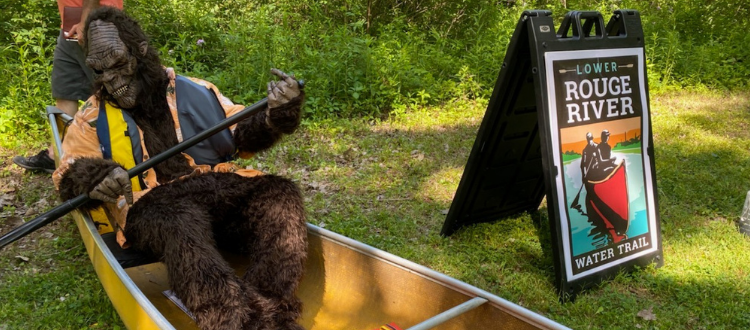 Rouge Rundown June 16, 2021
June 16, 2021
ROUGE RUNDOWN
Celebrate your New, World-class, Rouge River Rain Gardens at PARC with Friends!
Friends, you are warmly invited to celebrate the new rain gardens at the Plymouth Arts & Recreation Complex tomorrow, Thursday, June 17th! Whether you've planted the new rain gardens or simply want to see their wonder, join the morning festivities at 9AM - ceremony to start at 9:30AM. All are welcome at this short & sweet event!
Teacher Professional Development
Ready to get your students involved in river education and streamside water testing? We are offering four days of workshops for educators this August 2-5 (hold August 6 for a rain date). Save the dates, registration coming soon! This training is also open to volunteers & professionals interested in supporting students in riverside STEM education.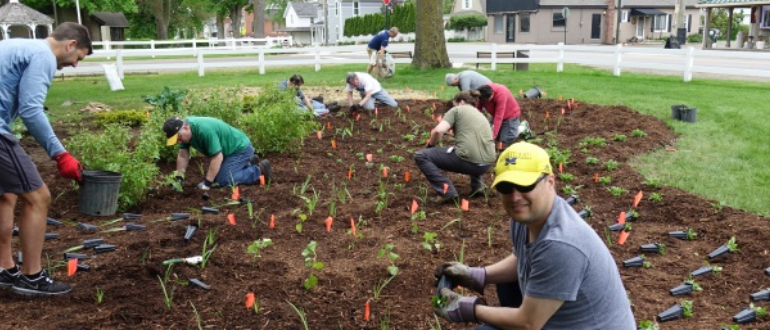 Get Your Hands Dirty Planting at PARC
Calling all volunteers! Help create a world-class rain garden demonstration at Plymouth Arts and Recreation Complex (PARC) with Friends. Select your time & date and sign-up to make a clean water future a reality! Coming up soon:
Thu. 6/17 1pm - 4pm

Sat. 6/19 9am - 12pm

Fri. 6/25 9am - 12pm and 1pm - 4pm

And much more!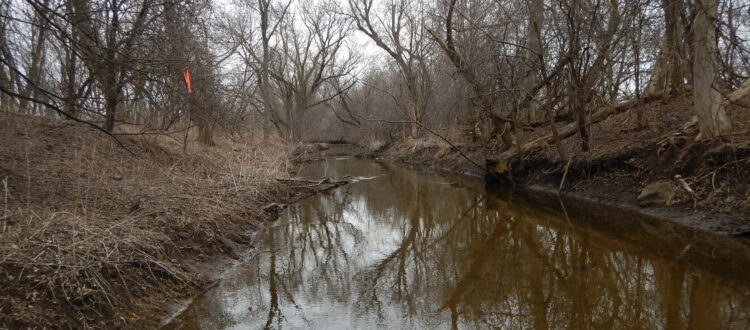 Johnson Creek Restoration Project Wants Your Input!
Do you live near the Johnson Creek and care about its future? The Johnson Intercounty Drainage Board wants to hear from you! Help guide restoration efforts along the inter-county drain portion of the Johnson Creek. Join the conversation and give your input on vital restoration design made possible through an EPA Great Lakes Restoration Initiative (GLRI) grant. Two chances to join in via Zoom: Wednesday, July 7th from noon - 1 p.m. or 7 - 8 p.m.
Make Summer Learning Fun
Looking for fun, FREE at-home river education this summer? Become a Rouge River Detective and explore local environmental issues in your community while working to solve them! The interactive "Explore the Rouge" activity was created you Friends and has six self-paced learning campaigns that run off the WeSpire gaming platform. It's perfect for young folks and lifelong learners!
Opening the Lower Rouge River: One More Chance for You to Volunteer!
A giant THANK YOU to everyone who came out on Saturday to clean and open logjams on the Lower Rouge Water Trail!
If you missed the fun, you have another chance to take part in this satisfying work on Saturday, July 17, 10:00 a.m. – 1:00 p.m. Logjam opening involves wading in the river, some heavy lifting and working as a team! Ready to flex your logjam opening muscles? Together we can make the water trail a reality!
Creature Feature: A shy and Harmless Neighbor
Garter snakes are our shy, and mostly hidden, neighbors. Harmless and non-aggressive, they are adaptable to a wide variety of habitats and are known to happily share suburban yards and gardens. As the most common type of snake in Michigan, eastern garters are sometimes found tucked away in a wood pile, hiding in the brush, or even sunbathing on a warm stone.
From Your Friend, Sally
Watershed Monitoring Manager

Thank You 2021 Supporters!