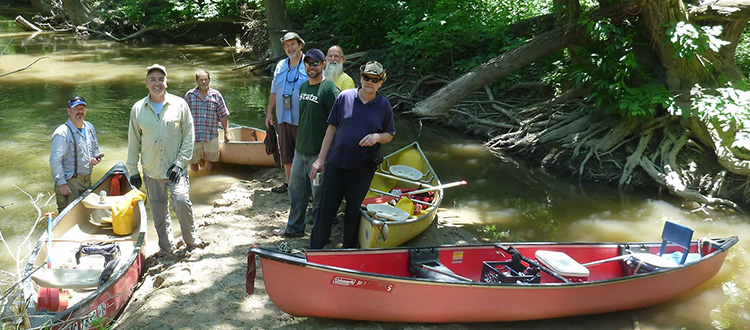 Become a Member of Friends of the Rouge
Becoming a member of Friends of the Rouge is a tangible demonstration of your commitment to restoring and protecting the Rouge River ecosystem. Your support expands the ability of the Friends of the Rouge team to provide educational programming and hands-on monitoring and restoration opportunities in schools and the community. Your membership also strengthens our voice on behalf of the Rouge River and local environment when we seek change in the watershed. We know we are having a positive effect on environmental awareness and attitudes, due to the continuous support of our members.
Membership benefits include:
A window decal for those giving at the $35.00 level and above
An invitation to the Friends of the Rouge Annual Membership Meeting
The ability to vote for/serve on our Board of Directors
Discounts on many events and store products
Membership is categorized by household. When you join, everyone currently living at your home address will also receive membership benefits.
Join today or renew your membership
To maximize your contribution, please print out this Membership Form and include it with a check made out to:
Friends of the Rouge
650 Church St, Ste 209
Plymouth, MI 48170
Please consider becoming a sustaining member by making a convenient recurring donation or make a one-time membership donation by clicking the orange "DONATE NOW" button below.
To join or renew online with a credit card:
Donate Now