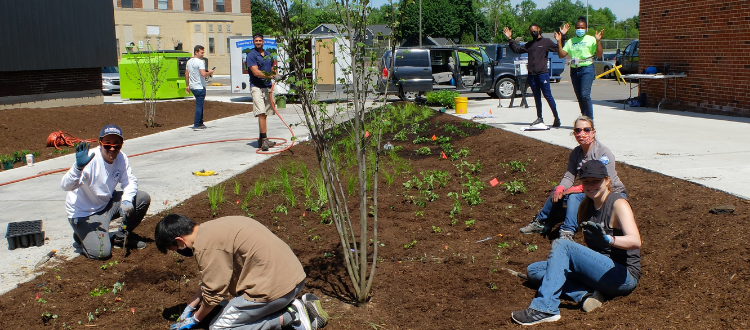 Rouge Rundown June 2, 2021
June 2, 2021
ROUGE RUNDOWN
Paddle the Lower Rouge River
Friends of the Rouge is excited to have Motor City Canoe Rental NOW OPEN on the Lower Rouge River at Ford Field/ Cherry Hill Park in Dearborn! They will be out Fridays, Saturdays and Sundays to start, with both canoes and single kayaks to rent and explore the river. Boats will be on a first come, first serve basis. Come out and enjoy YOUR river!
Calling Volunteers to Open the River!
Volunteers are needed to help with logjams in Dearborn to keep the water trail clean and open. This is hard work that involves wading in the river, some heavy lifting and working as a team. If you are interested, choose your date and sign up below:
Saturday, June 12, 10:00 am – 1:00 pm
Saturday, July 17, 10:00 am – 1:00 pm
Managing logjams and large woody debris is an ongoing challenge to an open river for kayakers and canoers to enjoy. Friends of the Rouge is working to open the Lower Rouge Water Trail from Canton to River Rouge. With your help we can make the trail a reality together!
Spring is for Planting: Join in at the Redford Rain Gardens
Roll up your sleeves and join in the fun with Friends to plant 3 rain gardens in Redford Township. You can learn first-hand how rain gardens work, improve your river and create habitat for butterflies and birds. Volunteer for 3 hours and build your lasting environmental legacy!
Sat. June 5, 2-5pm @ Redford Twp. Water Dept. Building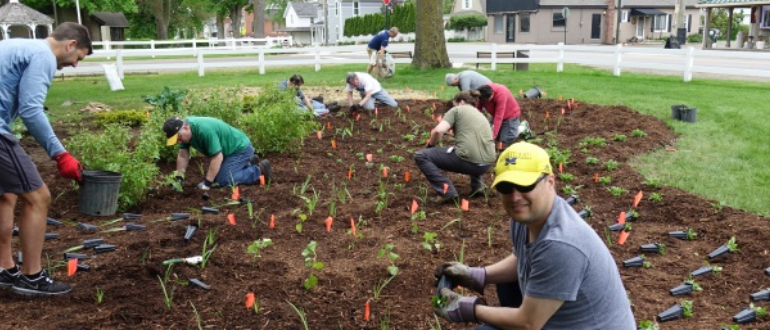 Get Your Hands Dirty Planting at PARC
Calling all rain garden planters! Help create a world-class rain garden demonstration at Plymouth Arts and Recreation Complex (PARC). Select from over 30 projects during weekdays and weekends. Meet people, grow your knowledge, and help make your clean water future a reality! Coming up soon:
Thu. 6/10 9am - Noon and 1pm - 4pm

Fri. 6/11 1pm - 4pm

And much more!
Celebrate your New, World-class, Rouge River Rain Gardens at PARC with Friends!
Friends, you are warmly invited to celebrate the new rain gardens at the Plymouth Arts & Recreation Complex on Thursday, June 17th! Whether you've helped plant the new rain gardens or simply want to see their wonder, join the morning festivities at 9AM - ceremony to start at 9:30AM. All are welcome!
Flora Feature: A Great Lakes Hitchhiker
European frogbit is a free-floating aquatic plant that thrives in still freshwater. It looks very much like a tiny water lily with small, heart-shaped leaves and dainty white flowers. Native to Europe/Eurasia, this plant once thrived but is now simultaneously an endangered species in Europe and an invasive nightmare in North America. One does have to wonder; how did that happen?
From Your Friend, Cyndi
Restoration Manager

Thank You 2021 Supporters!