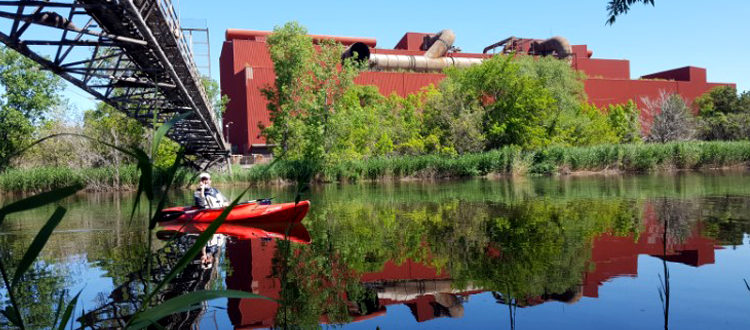 Rouge Rundown July 1, 2020
Press here to subscribe to the Rouge Rundown
July 1, 2020
ROUGE RUNDOWN
Introducing the 2020 Rouge UnCruise!
It's the time of year for the annual Rouge Cruise. And like you, we're not ready to hop on a crowded boat! We are excited to announce, new for 2020, the Rouge UnCruise! A safe, free & amazing virtual adventure like no other...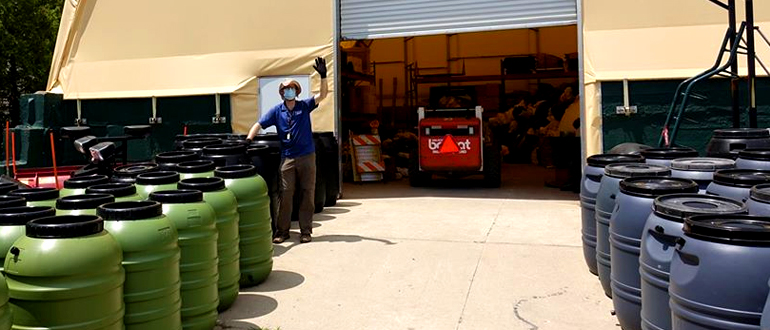 SUMMER DROUGHT Rain Barrel Sale! 20% off right NOW. Prices go up after July 9th!
Visit the Rouge Rain Barrel Store today to enjoy 20% off your rain barrel purchase for pick-up in Dearborn on July 19th. Use the coupon code RRNoDroughtBluesHere!

Your Rouge, Your Story by Kathy Klein
I grew up downriver in the 70's, in the shadow of the Uniroyal Tire and Thunderbowl Lanes, in Allen Park and Melvindale, one of the many working-class communities of SE Michigan. If the wind was from the north or northeast we could often smell the industry of the steel mills, the Rouge complex and the wastewater treatment plant. A trip over the I-75 bridge over the Rouge River always fascinated me because of the view of industry, Canada, the rivers, pollution --- it was fascinating...
FOTR Volunteer Makes the News!
Tamika Jaja began volunteering for FOTR in 2014. She loves to be outdoors, Bug Hunt (as Team Leader) with her son Ryan, volunteer for Rouge Rescue and learn frog calls. You may recognize Tamika from volunteer events or because she just tied as 1st place winner in your 2020 Rouge Rescue Challenge! She recently shared her experience as a black woman engaging with the great outdoors in the Detroit Area - as she makes the world a better place!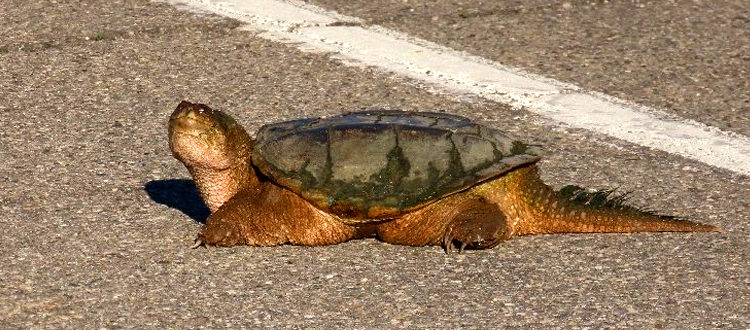 ROUGE CREATURE FEATURE—Snapping Turtle
Why did the turtle cross the road? Press the button below to learn more about this Rouge road crosser.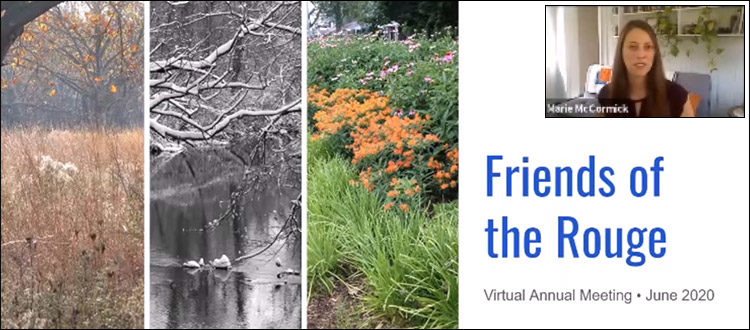 Annual Meeting & Awards Recording
Did you miss it? Naw, it's recorded! You are warmly invited to view the recorded Annual Meeting & Award Ceremonies. While we couldn't gather in person this year, we can still celebrate the incredible impact that YOU made possible!
Our Contact Information
*{{Organization Name}}*
*{{Organization Address}}*
*{{Organization Phone}}*
*{{Organization Website}}*

*{{Unsubscribe}}*