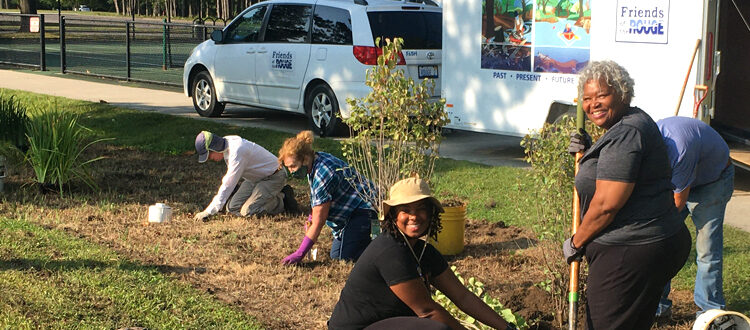 I'm Ready for a Rain Garden!
Congratulations! You've made a great choice. Pick your path below, and begin your journey.
RAIN GARDEN STEPS FOR SUCCESS
Educate Yourself
Envision/Design Your Garden
Dig away! Or hire a professional
EDUCATE YOURSELF
ENVISION YOUR RAIN GARDEN
HIRE A PROFESSIONAL
FUNDING FOR YOUR RAIN GARDEN
2022/2023 funding: 12 residential rain gardens located in Detroit, Redford, Highland Park, and/or Dearborn's South End, with ~$25,000 in funding through the National Fish and Wildlife Foundation. Apply by October 30th 2022 for increased likelihood of funding; applications accepted on an ongoing basis.
Live outside the priority communities? Please still apply! Your application may help us obtain additional funding in the future for your community.
Need help with the application?
Call 734-927-4900 or email RainSmart@therouge.org
Future funding? We're working on it! The more people we know who are looking for funding, the better for future grant applications. Fill out the application above, and we'll do our best to support you.
STAY IN TOUCH
Enter your contact information to make sure you receive essential updates to help you on your journey.