Rouge Rundown Feb 10, 2021
February 10, 2021
ROUGE RUNDOWN
Frogs and Toads: Learn More & Volunteer for the 2021 Survey
Your amphibian friends may still be snoozing, but spring is right around the corner and that makes us very HOPPY! You're invited to learn more about Frogs & Toads and monitor surveying! Information will be offered in two RIBBITING parts:
- Part One: Feb. 20, general information about frogs and toads of the Rouge River watershed - open to anyone who would like to learn more AND required attendance for anyone registering to surveying for the first time
- Part Two: Feb. 27, a more in-depth discussion about surveying Frogs and Toads
Welcoming Herman: Your Newest FOTR Team Member!
Friends of the Rouge is delighted to welcome Herman Jenkins, Jr. to the team as the new Trails Program Manager!

Herman Jenkins, a native Detroiter, credits the relationships with friends, coaches, and mentors in sports as the key underpinnings of his development as a youth. A standout at University of Detroit Jesuit High School, Jenkins earned a scholarship to play basketball at the University of Detroit Mercy where he earned a Bachelor of Arts in History. Jenkins is also a graduate of Wayne State University where he completed a Master's in Sports Management and Administration... [Read Herman's full bio in the link below].
Green Your Neighborhood Community Forums
You are invited to join us every Monday in March for this virtual series! Green Your Neighborhood aims to connect YOU to programs and resources to help make your home and neighborhood more sustainable through nature based solutions. It also highlights Detroit-based stormwater projects and featured guest speakers to inspire residents and professionals alike.
Your Rouge, Your Story by Scot Martin
Let's face it: the Rouge River is not a scenic river and will probably never receive that designation (though we can hold out for hope).
In fact, part of the river and its encompassing riparian areas are downright ugly. Bare earth in the floodplain that has its ground cover continually drowned or washed away; great patches of common buckthorn and garlic mustard; trash. The Rouge flows under overpasses and by all assortments of commercial spaces (a plethora of ever-enchanting parking lots, for one).
But...for those who have eyes to see--beauty can be found. And perhaps, most importantly--it's our river. We inhabit this watershed--the Rouge is ours and we are hers.
Combined Sewer Overflow Study RFP
The Erb Family Foundation is pleased to issue a combined sewer overflow (CSO) informational study request for proposal (RFP) to address a series of questions developed by the Foundation to understand how to cost-effectively reduce CSOs.
They are looking to retain a water resources engineering firm to analyze available data and not for original research, modeling, or engineering work. Proposals are due March 1 to nhawkins@erbff.org.
Creature Feature

No, that's not a spec of dirt on your screen. This small but mighty snow flea provides many positive ecosystem benefits. As decomposers, they eat dead plant/animal matter and contribute to healthy, nutrient rich soil!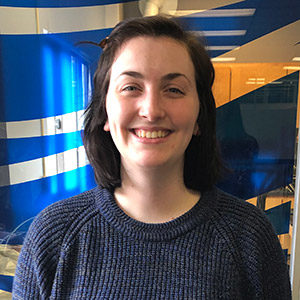 From Your Friend, Jackie
Restoration Assistant
Thank You 2020 Supporters!
Gift cards, gifts in honor of your love ones, rain barrels, consultations, and more!