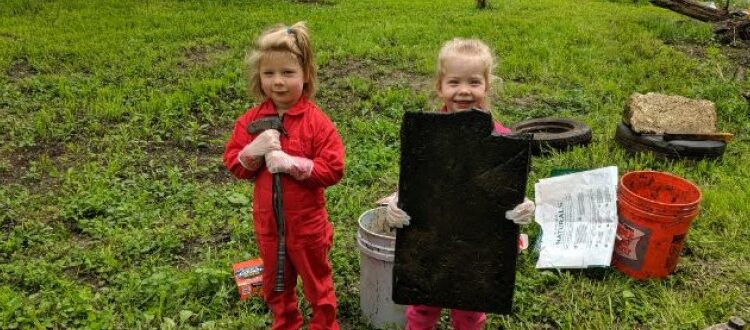 Rouge Rundown April 21, 2021
April 21, 2021
ROUGE RUNDOWN
Happy Earth Day!
Tomorrow is the 51st anniversary of Earth Day. A time to reflect on how we are all connected to and affect the environment. Each day is a new chance to make different decisions and develop healthier habits for a healthier Earth. A better planet starts with you. Learn how you can make Earth Day EVERY day!
Ready to make an impact? You are warmly invited to volunteer with Friends: It's National Volunteer Week! Find an Earth Day Event just right for you.
TOMORROW: Join Earth Day Rain Gardens 101, with a 15 Rain Barrel Giveaway
Want to solve lawn drainage problems AND help birds, bees, and butterflies this Earth Day? Join the Rain Gardens 101 free, live, virtual event on 4/22 at noon. Enter to win one of 15 rain barrels or a RainSmart consultation with an expert landscape designer!
This Earth Day – Act Locally!

A better Rouge River doesn't happen by accident. It happens through the collective actions of kind-hearted people like you. If you are in a position to give, this Earth Day you are warmly invited to make a difference for your backyard River with Friends. Choose how your gift makes an impact - and in thanks, your friends will share a special-edition Rouge River magnet (above) with you! Give for a better River today while supplies last!
Rain Barrel+Native Plants = Winning Combo!
Place your pre-orders by 5/5 for the 5/15 Rouge Rescue native plant and rain barrel event. Enjoy 20% off for this special Rouge Rescue sale event, and explore the sliding scale payment options available. A rain barrel is the best way to water your native plants. Capture the rain and watch your yard bloom!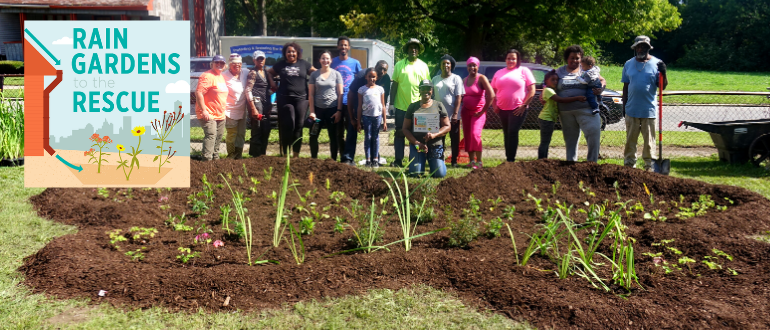 Detroiters: Last Call to Apply for 2021!
Don't miss your opportunity to have your very own rain garden with Rain Gardens to the Rescue! Bring songbirds, butterflies and beauty to your yard and neighborhood while reducing flooding and water pollution. Space is is limited, participation is free! Applications due by April 26.
Apply NOW - Green Jobs Training
Looking for a newer and greener career? The Storm Water Specialist Training is a workforce training program that provides Detroiters with a pathway toward employment in green, living-wage jobs. Join this 8 week, 16 class course for only $30 and be on your way to employment in the green economy! Applications due by April 26.
Rouge Rescue 2021

Friends of the Rouge's signature event is back in 2021 with BOTH in-person events and online activities! In-person events will be held on and around Saturday, May 15 across Southeast Michigan. And, you can start rescuing the Rouge now through June 7th through the online Rouge Rescue gaming platform! Just press the link below to start making a difference!
Want to save the Rouge River in-style? Order your Rouge Rescue 2021 shirt! Order yours by April 26!
Creature Feature: A Grumpy Garden Helper
This amphibian friend is one of the most common in the Rouge River watershed and has taken up residence in ditches, fields, parks, gardens, and golf courses. They have shorter legs than frogs but can travel up to a mile to return to their favorite breeding pond.