2019 Summer Solstice Bike Ride led by Alan Vankerckhove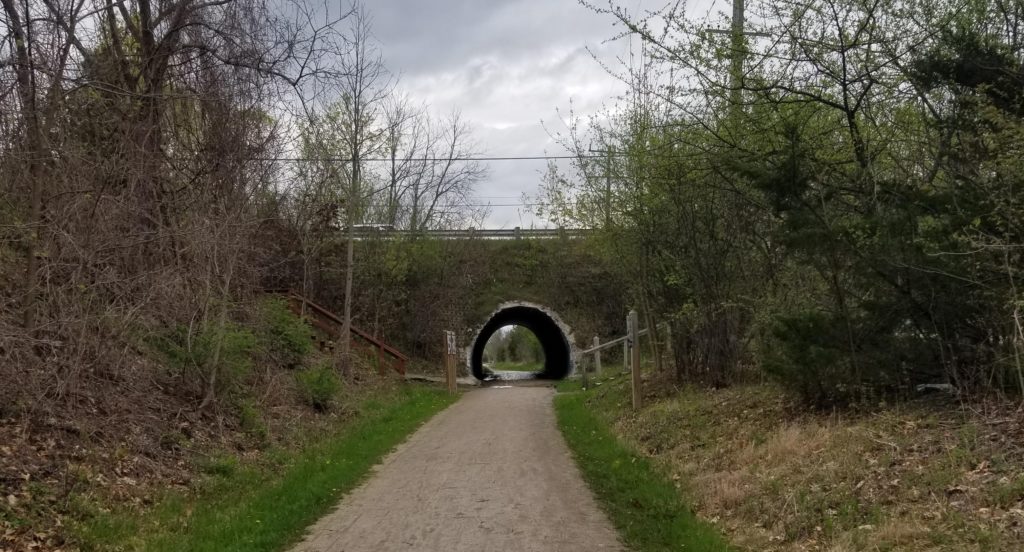 Thursday, June 20 6:30-8:30 pm
Ride will not start before 7:00 pm (sunset 9:14 pm)
(Rain date Thurs. June 27th)
West Bloomfield Woods Nature Preserve
4655 Arrowhead Rd, West Bloomfield Township, MI 48323
This year's 10 mile, 1-1/2 hour bicycle ride will be entirely on the West Bloomfield Trail, a Rail Trail that was once the 1880s route of the Michigan Air Line Railroad. This Rail-Trail will be part of the Great Lake-to-Lake Trail #1. When completed, the Trail will run between South Haven & Port Huron, Michigan and will highlight the 28 lakes, 150 ponds, and 3500 acres of wetlands that make Bloomfield Township one of the wettest in the country. Glacial geology that formed the Trail's Lay-of-the-Land will be discussed. Optional bar/restaurant stop afterwards.
Parking Note: Parking at West Bloomfield Woods Nature Preserve is limited so we encourage carpooling and walking or biking there. There is approx. 10+ overflow parking spots across and south of the trailhead entrance. Please do not park in front of a house on lawn. If there is no safe, courteous parking spaces available, overflow parking is available at the Walnut Creek Middle School parking area located approx 1/2 mile east of Haggerty on Walnut Lake Rd. To meet up with the group, bike west on Walnut Lake Rd 1/4 mile to trail crossing, turn right(east) and travel approx 2 miles to trailhead. You will meet the group either at the back end of the parking lot or already traveling the trail west towards you and Haggerty Rd.
(pre-registration encouraged so we know how many to expect)
Ride Conditions: Flat trail on well packed, crushed limestone surface.
Ride Highlights: Numerous wetlands including "perched" wetlands, lakes, outwash channels and moraines as well as the triple point where the Rouge, Huron and Clinton Watersheds meet.
Other: Helmets are required for all riders and bikes must be in good working order as there is no SAG support (please check out your bike the week before). Participants must be able to easily ride 10 miles at a moderate pace.