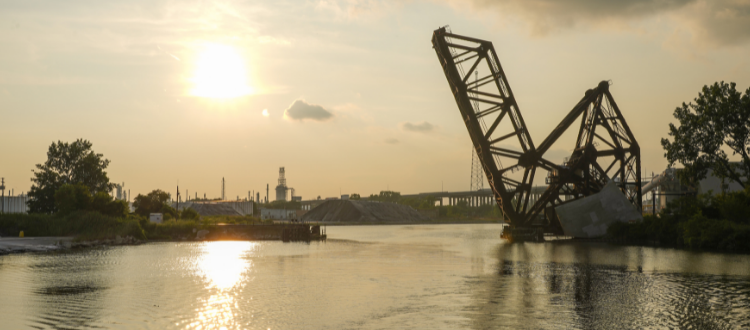 Rouge Rundown August 26, 2021
August 25, 2021
ROUGE RUNDOWN
Sailing into the Sunset with Friends: 2021 Rouge Cruise!
Thanks to all the who shared a beautiful evening cruising the Rouge with Friends! What a treat to experience this one-of-a-kind working river, in-person together! Whether or not you were able to join in, you are welcome to explore the evening through photographs in the link below. See you in 2022 for the next Cruise!
Saturday Native Plant Fundraiser for a Better Rouge River!
This Saturday (8/28), shop for native plants at the new Livonia DPW building between 1pm and 4pm! Native plants will be provided by Designs By Nature, grown from Michigan genotype seeds. You can bring birds, butterflies, and pollinators to your yard, AND support efforts to restore and protect your Rouge River!
Join the Friends of the Rouge Team
Friends of the Rouge is hiring an Operations and Membership Assistant. DEADLINE for submission is Tuesday, August 31, 2021 at 5:00 p.m.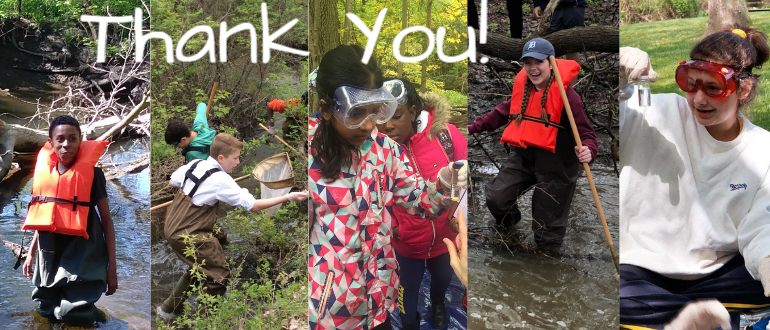 Thank You for Powering Student River Science!
You raised $1,942.85 for student river science during the Back-to-School Challenge! Thanks to your caring gifts, 40 students will gain the once-in-a-lifetime experience of putting on waders and conducting meaningful science at your Rouge River! Thank you, Friends - you power the next generation of environmental stewards! And thank you to the Back-to-School Challenger, Laraine Deutsch!
Get Your Hands Dirty Planting Rain Gardens!
This fall, you can make a giant difference for your Rouge River by planting a rain garden! With projects throughout September in Plymouth and Southfield planting >10,000 plants, you can be part of the solution! Join Friends to build habitat for pollinators and create a solution to flooding and pollution!
Rouge Education Project (REP) Kicks Off for Back-to-School
This year's REP kicked-off with trainings for new and returning teachers who spent time IN Tonquish Creek running chemical tests and looking at the cool bugs living in the river to measure river health. Next step for these awesome teachers - engaging students in river science at a local stretch of Rouge River! Thank you to the Great Lakes NOAA B-WET program for funding these essential teacher workshops.
Apply to Become a Master Rain Gardener!
This October, you have two opportunities to train to become a Master Rain Gardener! Sign up for either the in-person course in Plymouth OR virtual classroom with in-person tours. Now's the perfect time for you to design an inspiring rain garden for your home. Become a Master with Friends!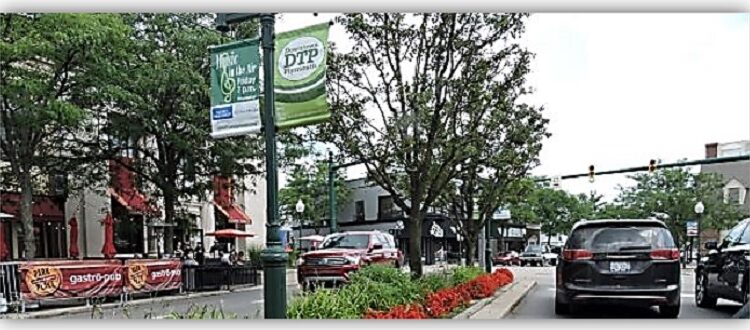 FLORA FEATURE: The Street Life
Urban trees are a community asset! Viewed collectively, the total mass of trees in an urban area form an "urban forest" that provides a canopy of shelter for the community. They also provide wildlife habitat, improve air quality and filter pollutants from stormwater!
Upcoming Events
Sat. Aug. 28, 1-4pm
Native Plant Fundraiser for a Better Rouge River
Sept. 1 through Oct. 8th 2021
PARC: Plant World-Class Rain Gardens
Fri. Sept. 10th, 9am-Noon or 1-4pm
Southfield: Plant the Beech Wood Park Rain Gardens
Wed. Sept. 15th, 9am-Noon or 1-4pm
Southfield: Plant the Beech Wood Park Rain Gardens
Five Thursdays, Oct 21, 28, Nov 4, 11, 18
In-Person Master Rain Gardener Training Program
Five Saturdays, Oct 23, 30, Nov 6, 13, 20
From Your Friend, Cyndi
Restoration Manager

Thank You 2021 Supporters!