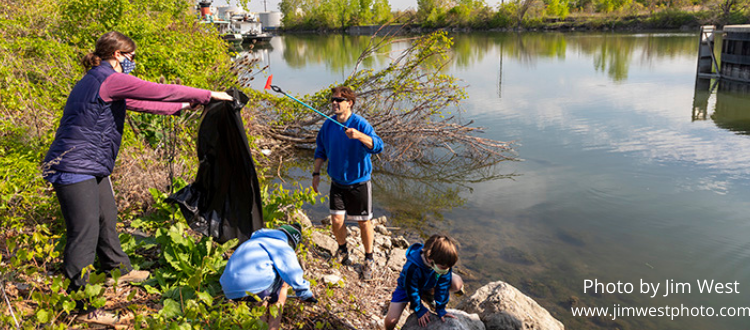 Rouge Rundown May 19, 2021
May 19, 2021
ROUGE RUNDOWN
THANK YOU ROUGE RESCUE VOLUNTEERS!
Thank you to the incredible group of Friends who participated at sites across the watershed last Saturday for Rouge Rescue 2021! Rescuers were happy to be back in-person on a beautiful day, to make a difference for a better Rouge River.
Can't get enough Rouge Rescuing or weren't able to attend? Log on to the Rouge Rescue online challenge with a list of actions that you can take in and around your home to improve the river!
Welcome Eli Lowry & Renato Marimón!
Introducing two new members of your Friends team and staff, Eli Lowery and Renato Marimón. Eli and Renato will support your restoration efforts for a more vibrant Rouge River through rain garden site design, rain garden education events, homeowner consultations and more! A warm and enthusiastic welcome to your newest team members!
Spring is for Planting: Join in at the Redford Rain Gardens
Roll up your sleeves and join in the fun with Friends to plant 3 rain gardens in Redford Township. You can learn first-hand how rain gardens work, improve your river and create habitat for butterflies and birds. Volunteer for 3 hours and build your lasting environmental legacy!
Wed. May 19, 5:30-8:30PM @ Claude Allison Park
Mon. May 24, 5:30-8:30PM @ Redford Twp. CSO Basin (Puritan & Lola Drive)
Sat. June 5, 2-5PM @ Redford Twp. Water Dept. Building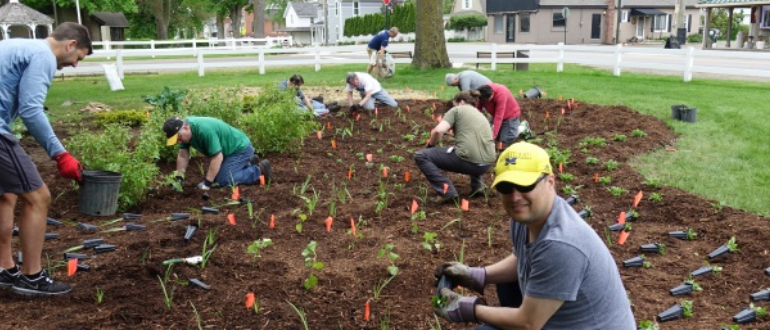 Get Your Hands Dirty Planting at PARC
Calling all rain garden planters! Help create a world class rain garden demonstration at Plymouth Arts and Recreation Complex (PARC). Select from over 30 projects during weekdays and weekends. Meet people, grow your knowledge, and help make your clean water future a reality! Coming up soon:
Wed. 5/26 9am - Noon and 1pm - 4pm

Thu. 5/27 9am - Noon

And much more!
Calling Logjam Volunteers to Open the River!
Volunteers are needed to help open logjams in Dearborn. This is hard work that involves wading in the river, some heavy lifting and working as a team. If you are interested, choose your date and sign up below:
Saturday, June 12, 10:00 a.m. – 1:00 p.m.
Saturday, July 17, 10:00 a.m. – 1:00 p.m.
Managing logjams and large woody debris is an ongoing challenge to an open river for kayakers and canoers to enjoy. Friends of the Rouge is working to open the Lower Rouge Water Trail from Canton to River Rouge. With your help we can make the trail a reality together!
Creature Feature: Dance of the Mayfly
Each spring/summer, mayflies around the world emerge from freshwater rivers, lakes, and ponds. Massive populations of these tiny creatures rise up and take flight together. In vast swarms, they fly toward land where their arrival is celebrated by some and cursed by others.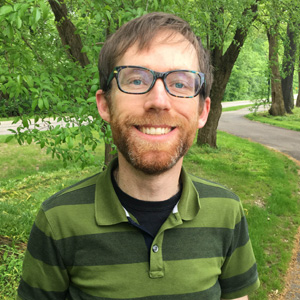 From Your Friend, Matthew
Restoration Coordinator

Thank You 2021 Supporters!